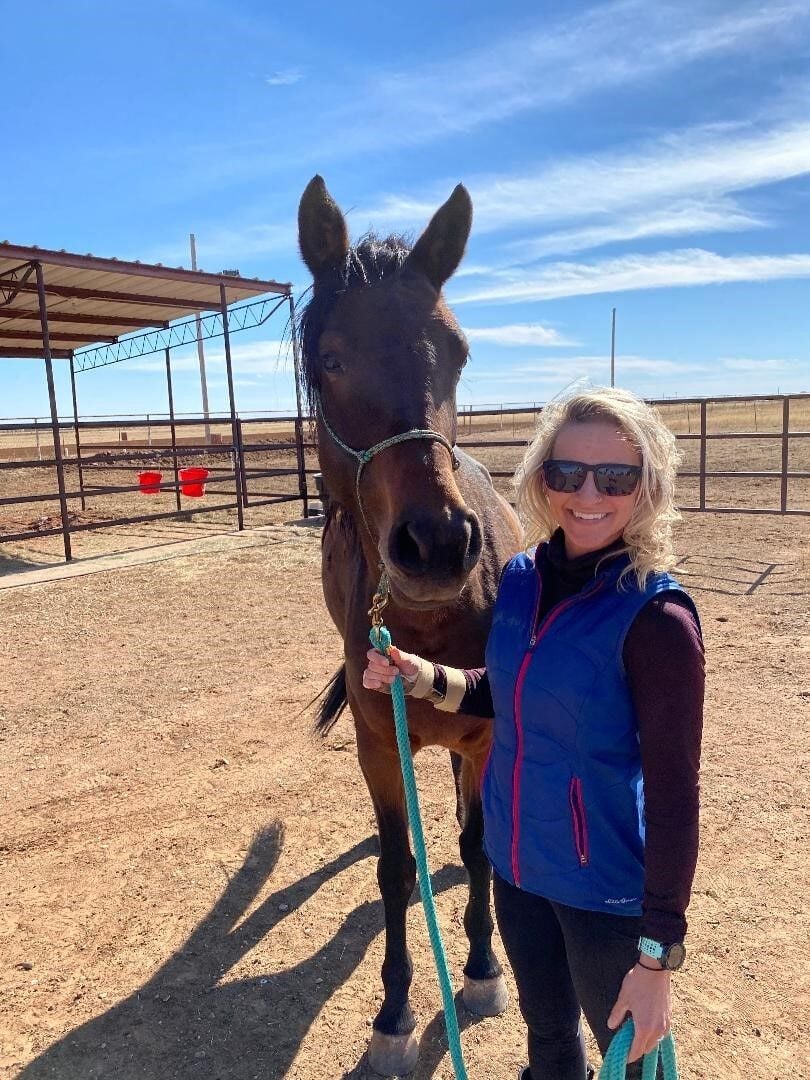 SantaFeNewMexican.com - Full Article
By Sandra Jaramillo For The New Mexican
Nov 18, 2020
"New Mexico has proven to be rich in blessings, both in allowing me to build my dream of my own horse property and adopting my first young horse to bring up in the ranks," Suzanne Diesel said.
Diesel was led to The Horse Shelter when she decided to adopt. What she didn't anticipate was meeting Roni, a 4-year-old grade Arabian mare now affectionately known as Zuni, and the amazing staff that came with her during the adoption process.
The Horse Shelter staffers, Michele and Cori, "welcomed me to the shelter multiple times to meet and build my relationship with Zuni prior to adopting her, including three rides to ensure we bonded," Diesel said...
Read more here:
https://www.santafenewmexican.com/news/paws/clovis-woman-gives-horse-new-home/article_9c62f910-29f9-11eb-9f66-976a060dae64.html