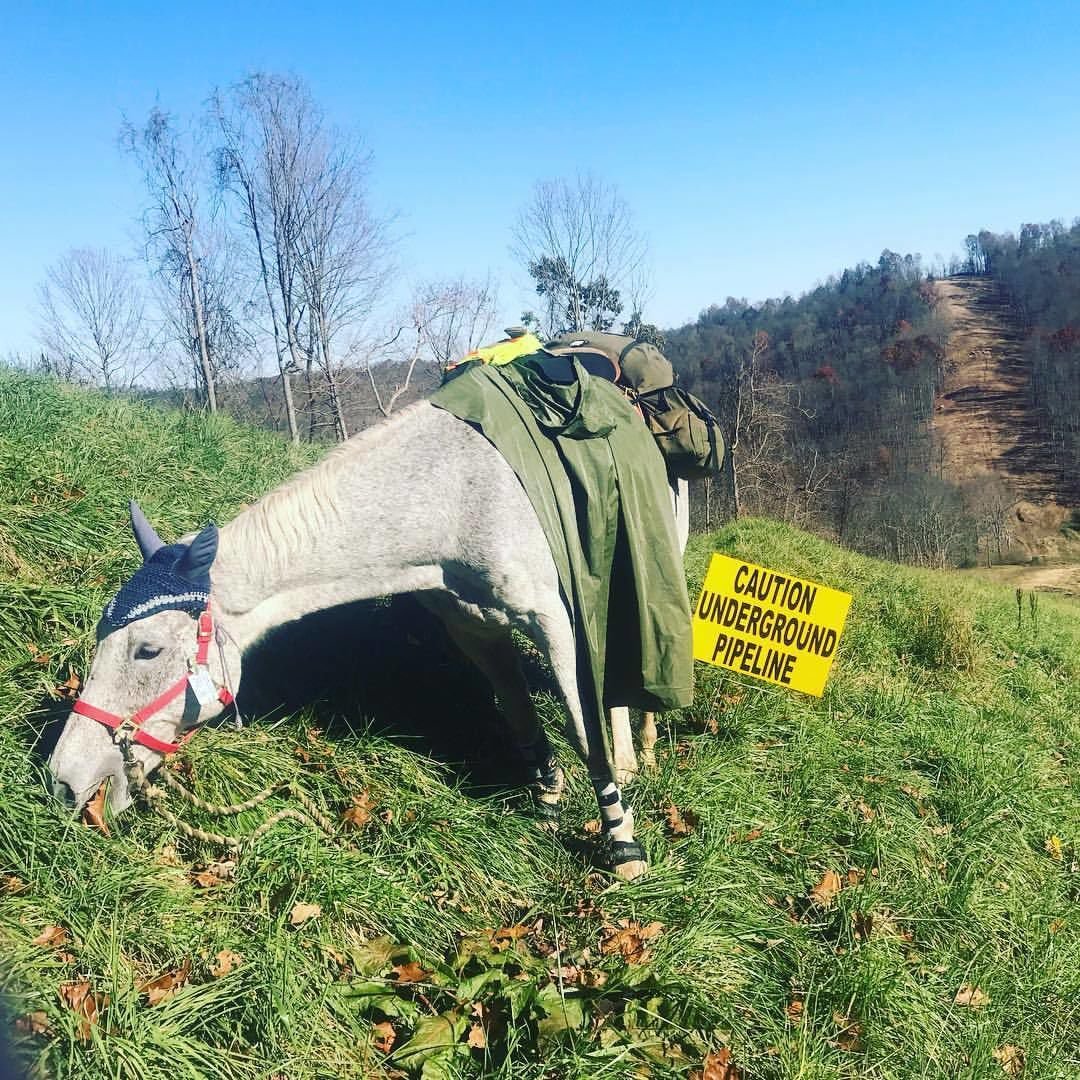 DailyProgress.com - Full Article
BY MICHELLE L. MITCHELL
December 29 2018
Sarah Murphy, of Afton, and her 24-year-old horse Rob Roy set out on an adventure in September to ride part of the Atlantic Coast Pipeline route. They just arrived home on Wednesday and Murphy reflects on a journey of hardships, beauty and building relationships.
Murphy, 35, grew up in Augusta County outside of Staunton. She graduated from Fort Defiance High School and attended Blue Ridge Community College, Piedmont Virginia Community College and received a Bachelor of Fine Arts from James Madison University.
She became active in the anti-pipeline movement after riding horseback from Bridgewater to Whitesburg, Kentucky to protest mountaintop removal. Seeing devastation on that trip motivated her activism as well as the pipeline's path through local counties.
"A lot of it's going through the property I grew up on," Murphy said of her resistance with the pipeline. "I have a big love for the Valley. It's heartbreaking thinking of it going through some of that land, having friends that have eminent domain, it's coming close to our farm — I worry about the repercussions for that."
Murphy and Rob Roy, a Percheron/Thoroughbred cross, left Staunton for the journey on Sept. 26 towards Weston, West Virginia. They took access roads and stayed with families being impacted by the pipeline along the route. They were able to see construction and infrastructure...
Read more here:
https://www.dailyprogress.com/newsvirginian/news/local/afton-woman-rides-atlantic-coast-pipeline-route-horseback-in-protest/article_a90cf33a-f5b8-52fd-85f5-3e3e7ea3fb0e.html