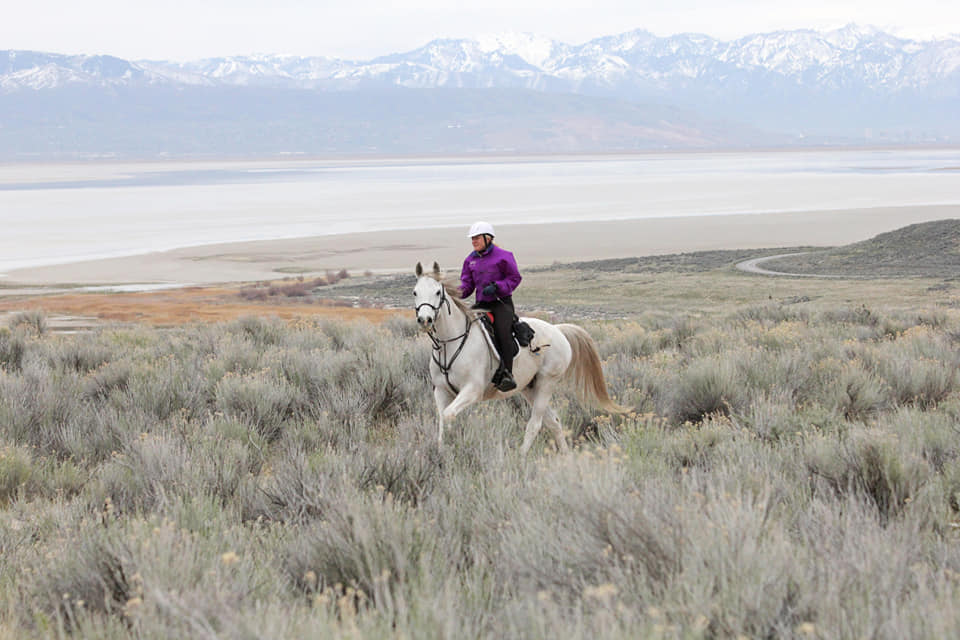 On October 19 Suzanne Hayes shared:
It is with an extremely heavy heart that I am posting this. My very much loved Atlas (Greenbriar Al Jabal) fractured his pastern, actually shattered it, playing on a frosty morning last week.
He has been with me since before he was born, my best friend, plus was an exceptional endurance horse, always wondering what adventure the next mile would bring us.
He had 13 consecutive years of competition resulting in 3465 miles, 18 Best Conditions, 16-100 mile completions including 5 Tevis finishes - 4 in the top 10, and an 11th place, 4 Big Horn 100s (all top 5), AHA National Champion 100 mile, plus many other AERC and FEI accomplishments.
I will miss my big white horse very much and hope that you all could experience a horse with our connection at least once in your life, it is a treasure.