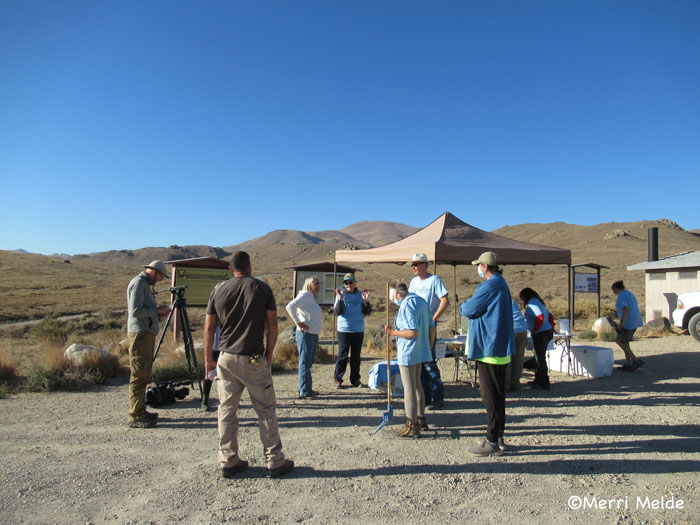 October 5 2021
by Merri Melde-Endurance.net
Joining a group of Backcountry Horsemen, members of SWITnDR, Southwest Idaho Trail and Distance Riders, volunteered with projects on BLM land on September 25 National Public Lands Day.
Wilson Creek Trailhead in the BLM Owyhee Mountain foothills is a popular place for horseback riders, hikers and bikers, and several projects were attended to that were on a long To-Do list.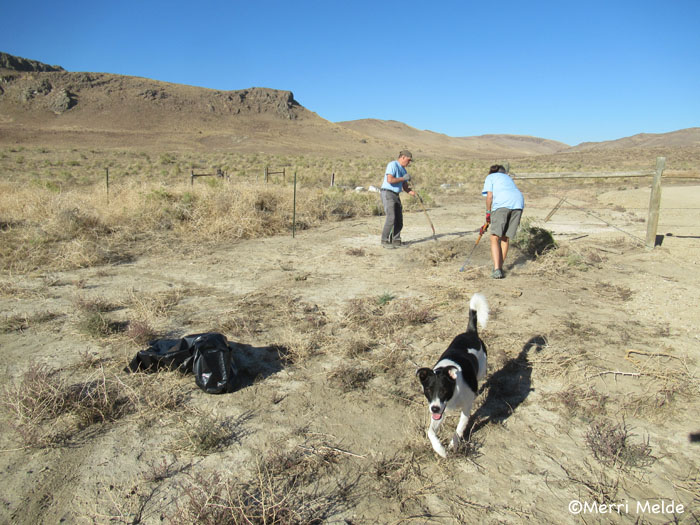 A much-needed gate was added to a fence line where a new cattle guard had been put in on the road and no other access was available for horse riders. Another sketchy gate was cleared for safe use. Trash was cleared from the area. Volunteers were enlisted for trail multi-use education (particularly for bikers and horse riders) for weekends, when this trailhead can be very busy. And led by the SWITnDR horseback riders, a couple of pack mules hauled safety signs that were installed on a dangerous sight-limited curve in a trail.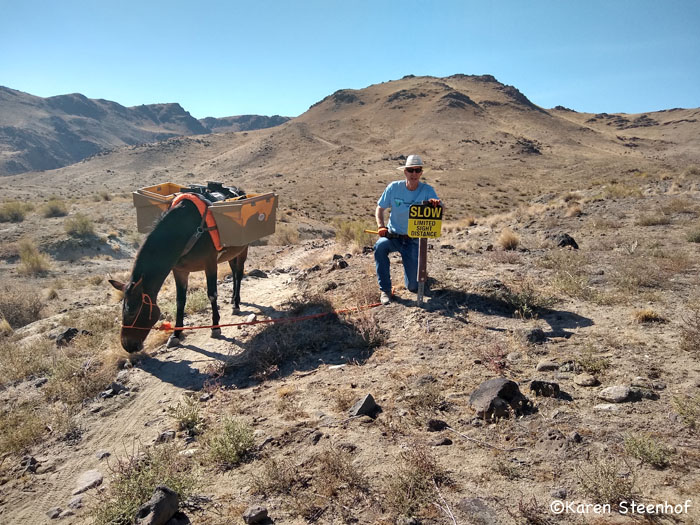 The Wilson Creek Trail Coalition sponsored the event with BLM. The Coalition is made up of representatives from each of the user groups and BLM land managers. The Idaho Horse Council initiated the forming of this coalition. Numerous horsemen groups, including Back Country Horsemen, TVBCH, SBBCH , Boise BCH, and Southwest Idaho Trail and Distance Riders are representated. Mountain biking groups include Wilson Creek Mountain Biking and SWIMBA.
Though the biker groups who belong to the coalition weren't present on this day, there were groups of bikers out riding, and the horse riders had some very positive discussions with them. BLM representatives made an appearance, and the present volunteers interacted with hunters and other members of the public during the morning.