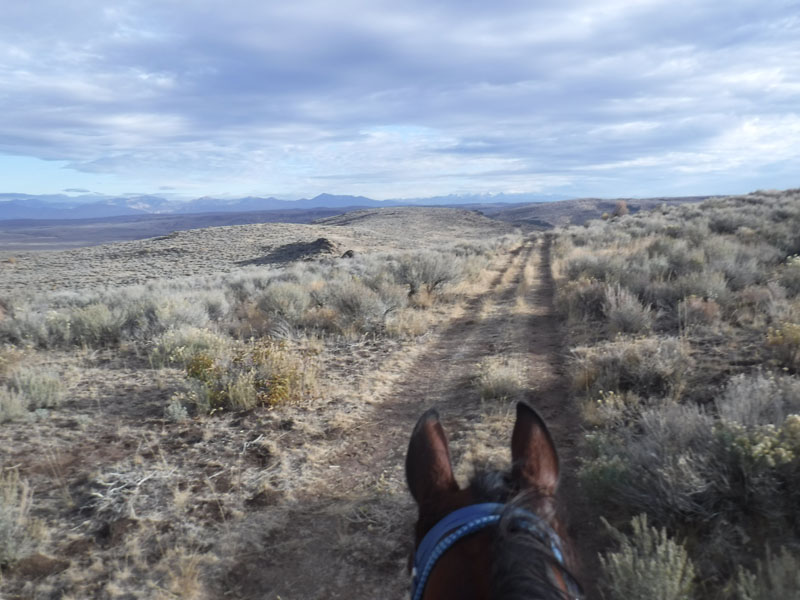 by Merri Melde-Endurance.net
October 12 2021
A more welcoming and well-organized group of ride management family and friends and vets you won't find than at the Autumn Sun Pioneer ride in southern Idaho. Put on by Jessica Huber and her family at 4500' in the Gooding foothills out of a spacious and sheltered Ridecamp,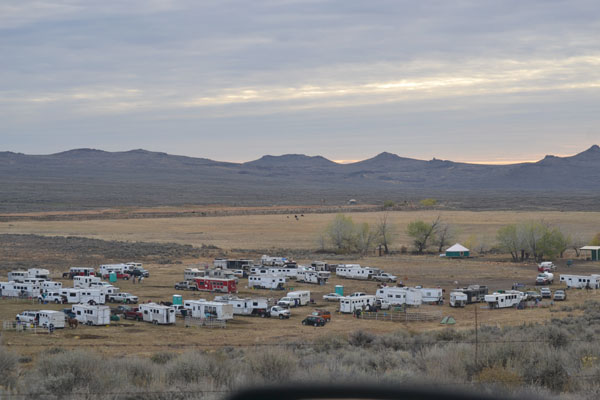 this year was the fourth year for this new(ish) Ride Manager, who next year will hold the The Distance Horse National Championships (50 and 100 miles), hosted by the Arabian Horse Association along with the usual Autumn Sun Pioneer.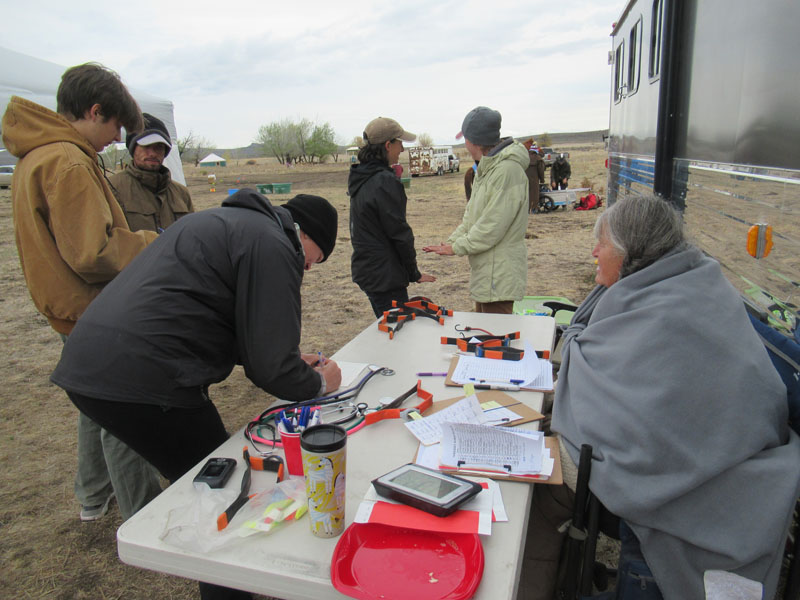 The endurance of horses and riders were front and center, as Idaho presented all kinds of weather over this year's 3-day event: sun, wind, rain, fog (trails were marked so well that nobody got lost in the fog!)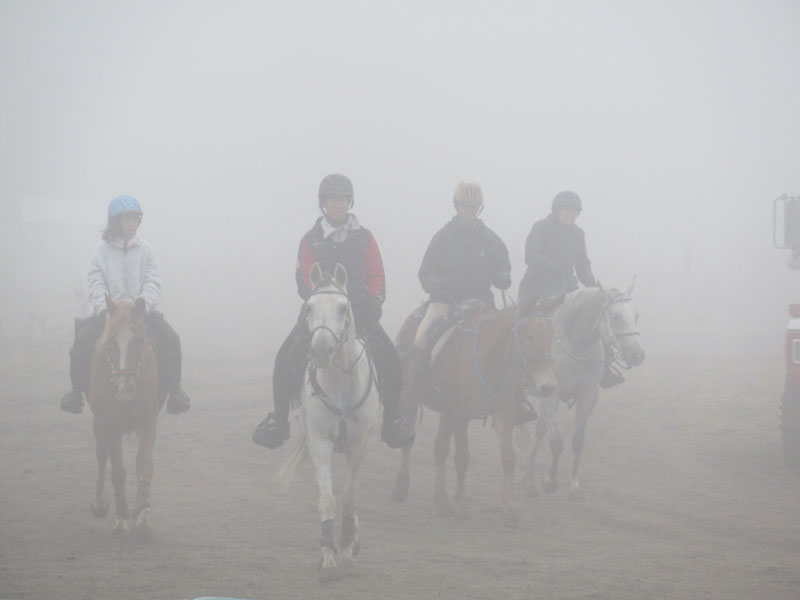 The ride had a bit of Endurance royalty in attendance: AERC Hall of Famer and highest-mileage-rider-ever Dave Rabe (73,000+ miles) and two of his rather famous horses, White Cloud and Cocamoe Joe, parked next to us in Ridecamp; AERC's winningest rider Christoph Schork rode the 100; Suzie Hayes (AERC Pard'ners Award with Kootenai Zizzero in 1997 and Hall of Fame equine in 2011) rode the 100; Joyce Sousa (AERC Pard'ners Award with Jim Bob in 2001; Hall of Fame equines Jim Bob in 2005 and LV Integrity in 2015) rode with her daughter Jennifer Neihaus in the 100. And you couldn't miss Piece of Perfection, aka Flash the Hackney pony, (Tevis Cup finisher this year), who carried Kyla's little sister Layla on day 2's 55-miler.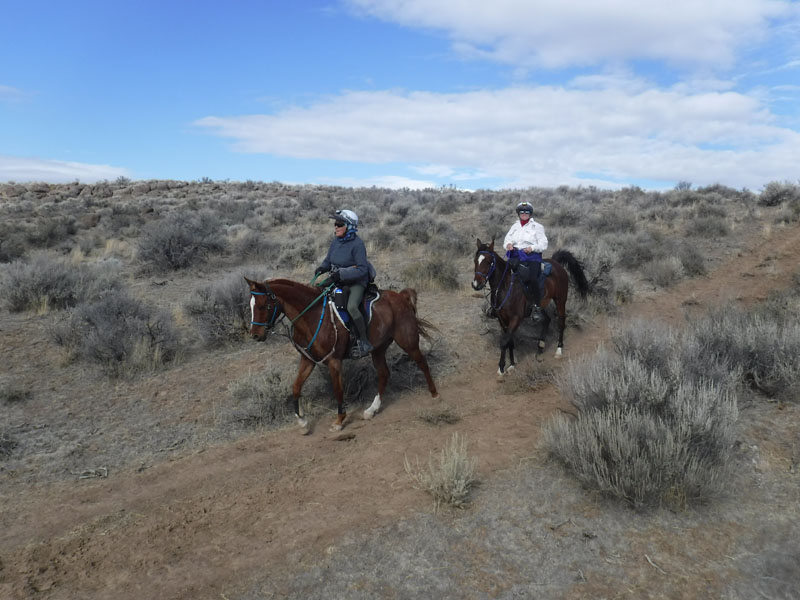 The 100-miler, run on Sunday, day 3, had 13 starters and 7 finishers. Tying for first place were Suzie Hayes and Al Marah Triple Speed, Christoph Schork and VA Blizzard of Oz, and Tom Currier and Zell the Bull in a ride time of 13:50. Al Marah Triple Speed earned the Best Condition award, and Suzie finished her 96th 100-miler. Finishing 6th and 7th were Joyce Sousa on Shahs Gold Nugget and Jennifer Neihaus on Bak Jabari, for Joyce's 93rd 100-mile completion.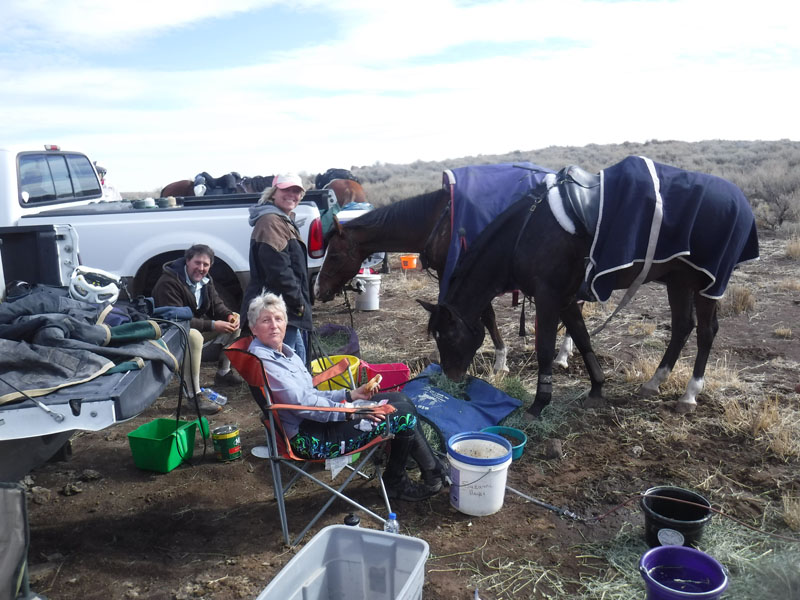 The Idaho IronHorse senior champion was The Duchess of Beatty's Butte (Ness), ridden by Steven Coziah. This pair finished all 3 Limited Distance days at Idaho's City of Rocks Pioneer, all 3 days of LDs at Top O' The World, and all 3 days of LDs at Autumn Sun. Congrats to Steven and his super mustang mare!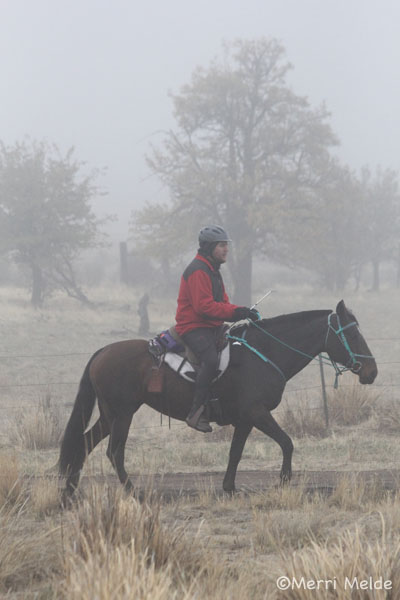 And the Junior Idaho Ironhorse champion was Tai Juan ridden by Olivia Valtierra, finishing all 3 LD days at City of Rocks, Top O' the WOrld, and Autumn Sun. She's one of our Idaho Super Juniors!

Day 3's 100 was the first 100-miler that Jessica Huber put on; with her test pilot riders this year, and their wise inputs, next year's Championship ride trails will be dialed in to perfection. And the ride will be a weekend earlier in 2022, so you can *almost* guarantee the weather will be perfect!
More photos and stories from the ride at:
http://www.endurance.net/international/USA/2021AutumnSun/