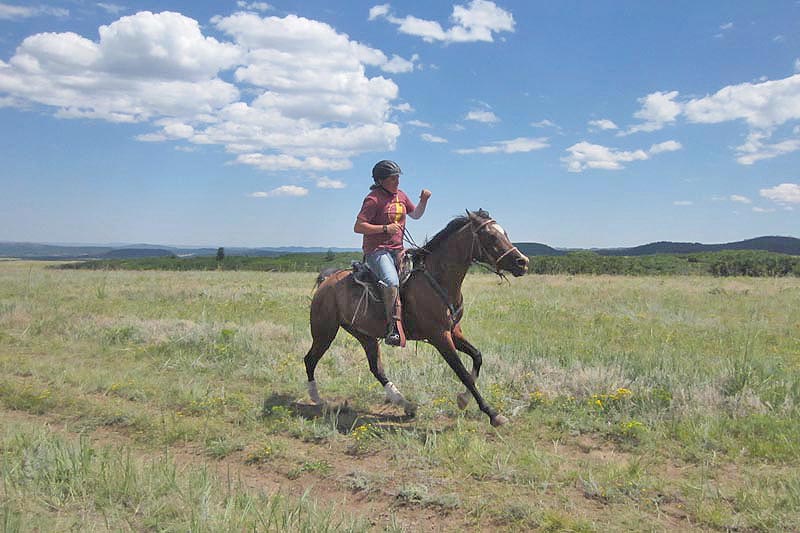 AERC NC Nuggets are Short Soundbites from the 2017 AERC National Championships!
Story and photos by Merri Melde-Endurance.net
August 28 2017
Even if you're not a mountain climber, you've probably heard of K2, the second highest mountain in the world, thrusting skyward on the China-Pakistan border. What K2 makes up for in height compared with its first-highest counterpart Mt. Everest is that it's considered the world's toughest 8000-meter peak to climb.
That's why Samantha Browneller named her gelding Kaytwo, hoping he'd be the toughest horse around.
He certainly was on the August 18th 50-mile AERC National Championship in La Veta, Colorado. The 6-year-old homebred bay Arabian (HV Suns Heaven and Earth X Royal Damsel, by Monarch AH), owned by Sami's mom Linda, finished first of 34 starters, in a time of 4:32.59, over the tough mountain course.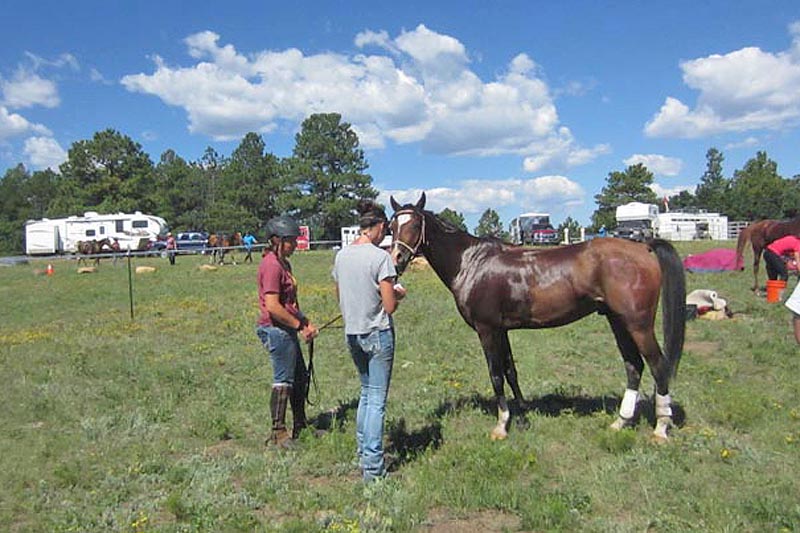 Their nearest competitors were Cassidy Jaksch and Give Us a Kiss in second place in a ride time of 4:45.04, and Jennifer Poling aboard Eagle Baikal in third place, finishing in 4:45.06.
Sami, 30, broke and trained Kaytwo, and started him in endurance last year. The gelding now has a 10 for 10 record (includes 3 LDs) with 355 miles, all finishes in the top 3, with 7 wins and 3 Best Condition awards. One of Kaytwo's wins - the ride just before the AERC NC - was the Spanish Peaks 50 on July 22 with Sami aboard, over some of the same trails as the AERC NC. Sami started riding endurance in 2000, and now has just over 1300 miles.
"That's fast for this course!" said ride manager Tennessee Lane. "I'm happy for Sami; she was defending her home turf."
From Monument, Colorado, the Brownellers train their endurance horses over very similar terrain. Kaytwo digs this kind of tough, mountain trail, Sami said.
"Put him up against any mountain, and he'll show how tough he is!"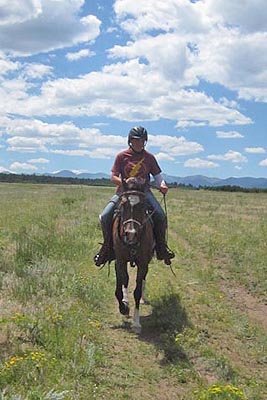 More stories, photos and videos from the ride at:
www.endurance.net/international/USA/2017AERCNC