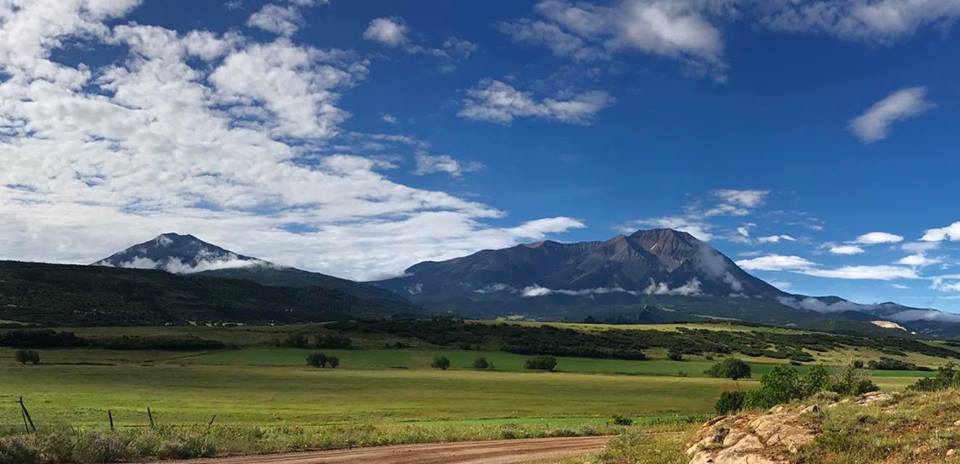 August 10 2017
"Holy mother of distractions! #Tevis #WorthIt," AERC National Championship Ride Manager Tennessee Lane posted. For those of you who missed it (!), Tennessee and Auli Farwa won the Tevis Cup last weekend, August 5th. But she's back in Colorado, putting the last minute touches on the organization and trails for the AERC Nat'l Championship 50-mile ride (Friday August 18) and 100-mile ride (Sunday August 20).
You can still sign up for the rides (
click here
)
Veterinarians will be: Head Vet: Dr Tom Currier. Treatment Vet: Dr Laura Blanton. Vet Panel: Dr Carter Hounsel, Dr Jim Baldwin.  Assisting Vets: Dr Miranda Andress, Dr Larry Moore.
Base Camp will be primitive camping; horse water will be provided at the tanks in camp (RV-hookups are coming in the future!) There will be porta-potties and a trash dumpster available to you. Please spread your manure and fill in any holes your horse digs. Dogs are allowed in camp, any aggressive dogs should be left at home or kept on a very short leash. Any dogs that bark incessantly or instigate fights will be given a large bowl of spicy chili and a king-size snickers, and then locked in your LQ.
Be prepared for any weather, as Colorado is known for packing 4 seasons into a day. Highs are predicted in the mid-to-upper 70's, wth lows expected in the mid-50's. Thundershowers are possible in the afternoons.
Endurance.net will be onsite to report and keep you up to date as possible, and, upon finding internet each night, will send short titillating stories. 
Follow along at:
http://www.endurance.net/international/USA/2017AERCNC/
and on Ridecamp:
http://www.endurance.net/RidecampFriend/
and on Twitter @endurancenet with the hashtag #AERCNationalChampionships :
https://twitter.com/endurancenet
and on Facebook - Endurance Net
https://www.facebook.com/wwwendurancenet/