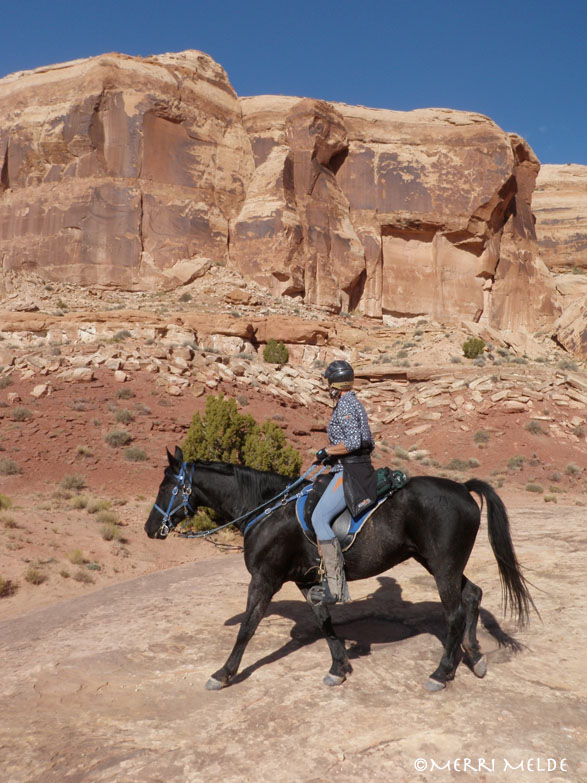 by Merri Melde-Endurance.net
March 27 2023
Steph Teeter, founder of
Endurance.net
and former Endurance rider-turned-artist, will be April's Featured Artist in the Art Source Gallery in Boise, Idaho.
Created in 1993, this artist-owned fine art gallery exhibits the works of more than 40 Idaho artists with paintings, sculptures, jewelry, pottery, photography and glass art.
Steph has been obsessed with horses her entire life. She's ridden with sheiks and kings, the US Equestrian Team, on six continents - even Easter Island. Throughout her adventures, art-making has been a window into her soul and the world of the horse. Painting, sculpture, and drawing have satisfied her urge to create and share her adventures.
"At some point," Steph said, "riding hundreds of miles on a splendid fast horse just didn't feel as good as it used to! It became more of an obsession than a joy. The body wasn't quite as tolerating. Time to move on.
"I miss the trail, the motion, the feel of the horse as it navigates the terrain… but have found that the time I spend creating art, particularly outdoor scenes and horses, has been a close second in terms of satisfying occupations.
"Memories become objects. I'm putting together a small show at the gallery I belong to, choosing horses and natural, outdoor scenes as the dominant theme. It's been a fun experience so far, sort of wrapping things up. I'm still as driven as ever, but this new career is easier on me, and those around me!"
Meet Steph, see her work, and hear about her life on horseback First Thursday, April 6, 2023, at Art Source Gallery. Her show runs the full month of April.