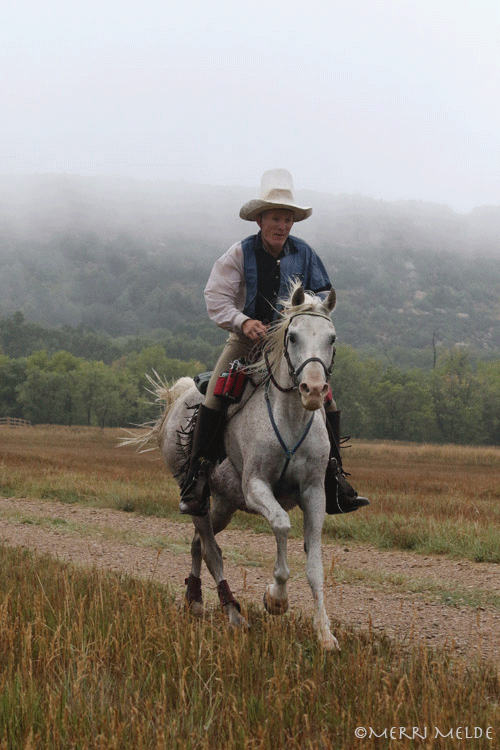 By Merri Melde
September 7 2023
If you think a mountainous 100-miler is tough, think about what the Ride Manager can go through getting the trail ready.
Thirty-three people had pre-signed up, but due to the predicted weather and other extenuating factors, only 15 entered the 100-miler and the 75-miler/75-mile elevator.
No matter how well you plan for any contingencies as a Ride Manager, there's no way to plan for everything that can go wrong. A good Ride Manager can pivot on a dime and change plans if necessary, and that's what Tennessee Blouin had to do for all the distances on ride day, due to the predicted rainstorms.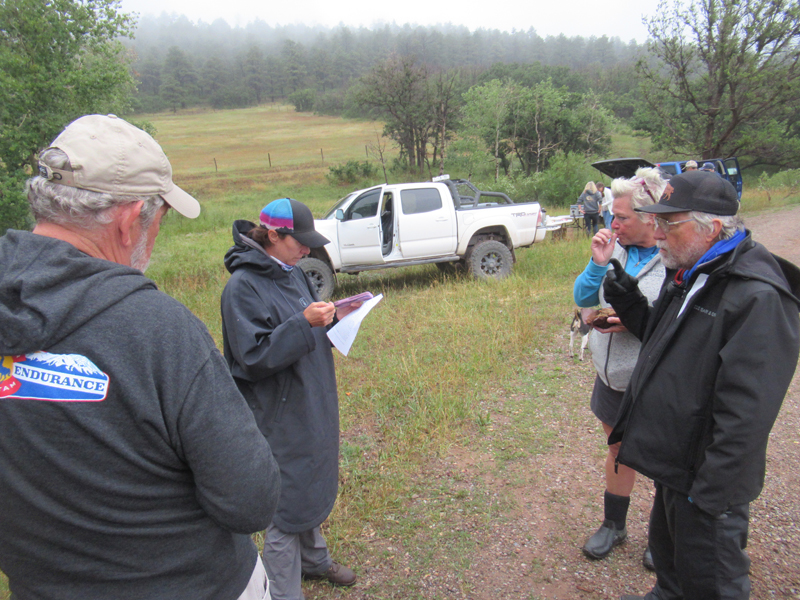 "After the first 2 loops, I made the executive decision to reroute the remaining 60 miles on to mostly county roads. I know it's not what people signed up for, but it was the safest thing to do.
"We got a LOT of rain the night before, the trails were already slick. The riders got to enjoy going out over the wall - even if they couldn't see it due to the thick fog, they said it was 'pretty slick.'
"But with a 100% chance of another deluge, and I mean deluge, hitting us as it gets dark, I had to do it. IT BROKE MY HEART. TRULY. I had gorgeous, fun, stimulating trails lined up for my WahCup riders and they ended up slogging through mud and riding roads.
"In the end the riders seemed appreciative and agreed it was the right decision. Better than having to pull, or getting horses hurt, or cancelling the ride altogether.
"I could not have pulled this emergency reroute off without the help of my radio team. They repositioned in places they had never been as I dropped pins for them and formulated a completely new route, with safe places for vet checks, and with legs that worked mileage-wise for the elevators/75s to split from the 100. Riders and crew were able to shelter from the heaviest storm right here in my own home, and warm up by the fire on my porch.
"Anyway it all worked out - and nobody died. In fact, we had 100% completion, and that is always my primary goal. I do everything I can to help my riders complete."
Nine riders finished the 100-miler and six finished the 75-miler. Winner of the Wahatoya Cup 100 was Ken Wolgram and Sparklin Plenty in a ride time of 10:57. This team also took the Keven Meyers Memorial Cup, the Best Condition award.