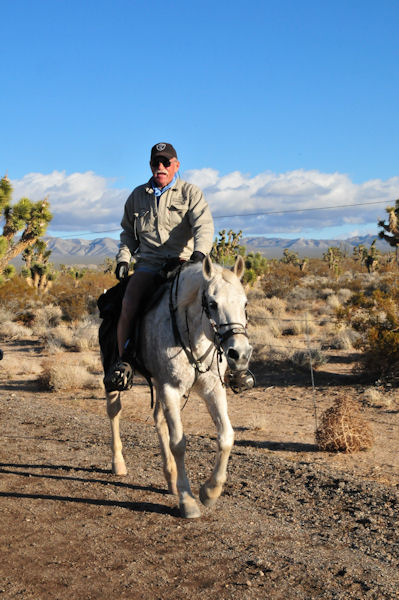 Dave Rabe and Tulip on Day 4 of the 2011 EMS - Photo by Steve Bradley
February 22 2011
Les Carr's Tulip reached 22,000 career miles on Day 4 of the Eastern Mojave Classic on February 20, 2011, with Dave Rabe in the saddle.
Tulip became AERC's highest mileage horse in the 2006 Death Valley Encounter with Les Carr, passing the previous high mileage horse, Rushcreek Lad (18,215), owned by Trilby Pederson.
He reached 20,000 miles in May of 2009.
Tulip, a 22-year-old Morab gelding, is 15.2 hands and excels in 50-mile multi-day rides.
Les Carr, 75, has 47,000 AERC miles himself. And neither show signs of slowing down.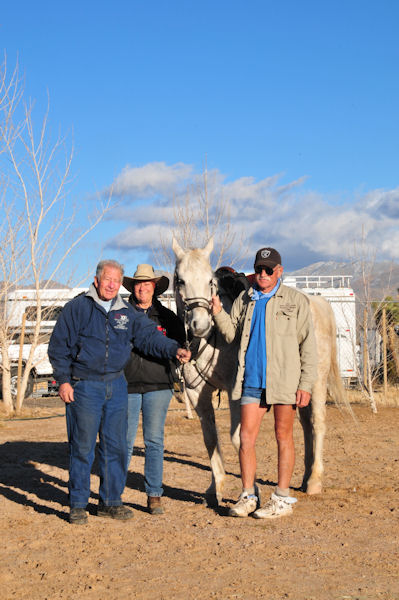 Tulip and his 'Crew': Les, Jill, and Dave Rabe - Photo by Steve Bradley