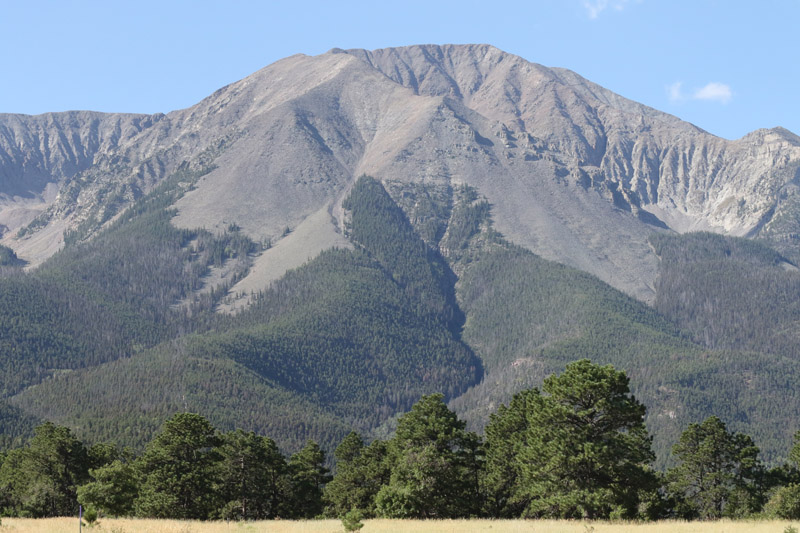 By Merri Melde
August 30 2023
It's the 8th year Tennessee Lane Blouin has hosted SoCo Endurance rides in La Veta, Colorado (including the AERC National Championships in 2017), and this year with over 180 early entries, she had to close registration before the ride started. The 5-day Spanish Peaks Pioneer is followed the next weekend by the 100-mile Wahatoya Cup, which, this year, also included a 25, 50, and 75-mile ride.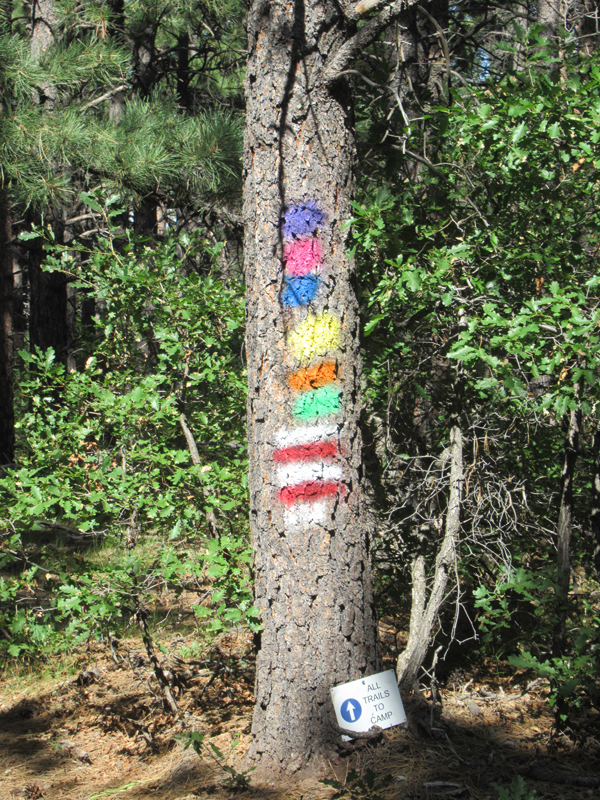 With the exception of a few county roads, all miles of trail are on private property. Tennessee constantly works with some two dozen land owners for permission to traverse their land, so this is a ride over unique parts of southern Colorado that can be accessed no other way. Just prepping for this ride takes months and months of work from family and volunteers (think clearing trails after winter, then re-clearing them after rains, keeping all the private owners permissions in mind), replacing or re-painting the hundreds of permanent Tposts that mark the trail, besides all the other regular work that goes into putting on a large ride. There's plenty of trail marking with ribbons, which cows love to eat, so the trails have to be re-marked, on some trails the morning before the riders reach the trail.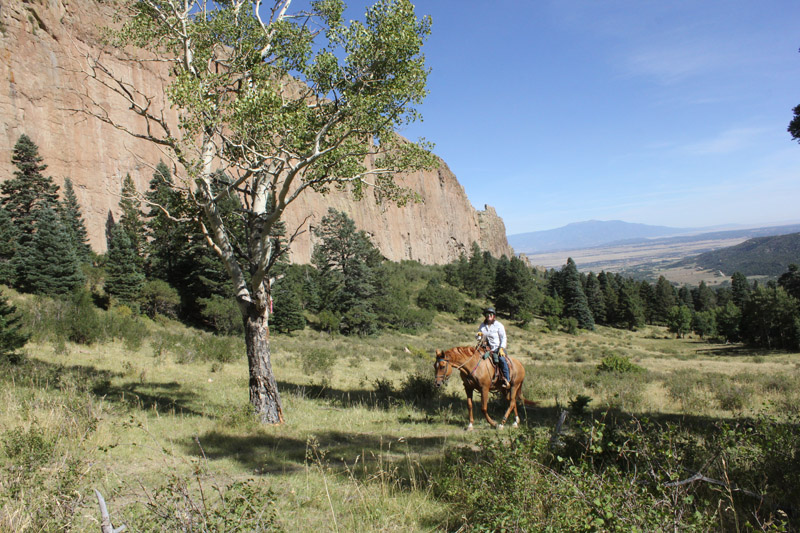 Only in this ride can you join the "Over the Wall" club - riding through one of the Walls that radiate down from West Spanish Peak. And this year on Day 2 of the Spanish Peaks and in the 75-mile and 100-miles of the Wahatoya Cup, riders crossed it twice, the first time at a new spot, accessing it by a long, steep climb and riding beneath a 150-foot high section of the wall. For comparison, fewer people are members of the Over the Wall club than have climbed Mount Everest!
A roll call during one of the 5-day ride meetings revealed riders attending from an astounding 20 states*.
This is a true mountain ride, with base camp at 8000 feet, nestled below the East and West Spanish Peaks, and all the wildlife that comes with it. There were probably no riders that didn't see at least one bear this year!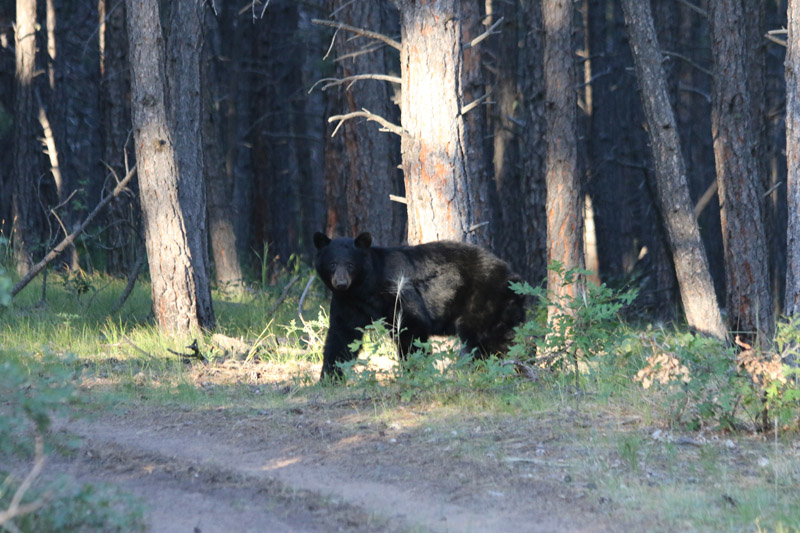 Five horse and rider teams completed all five days of Limited Distance rides. Robert Chambless from Georgia and his 9-year-old gelding AJ won the Championship as the fastest team, not only winning four of the five days (and finishing second on the other one), but nabbing Best Condition every day. "AJ is a roachback, and he was a cull, and I got him for free," Robert said. "We train all over the hills of Georgia, and he's my buddy."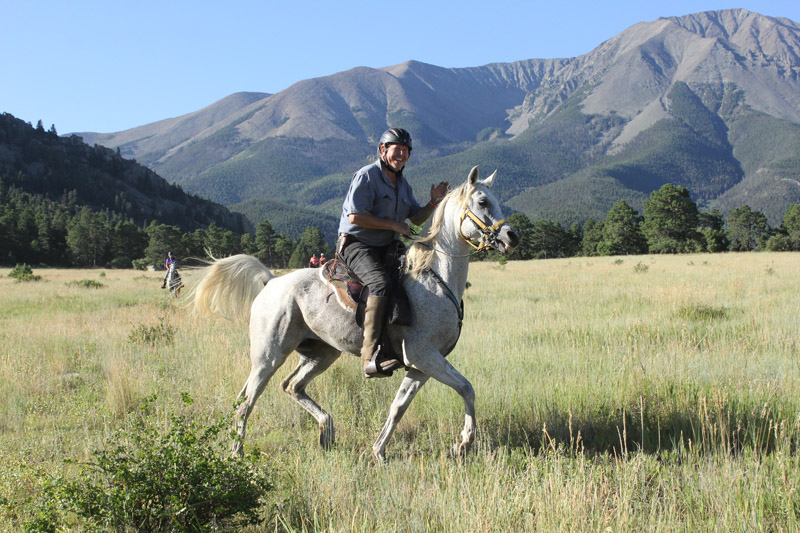 Only one other horse and rider had ever completed all five days/255 miles of the distance rides (Kerry Redente and Valero GA), and this year three riders accomplished the feat (who even attempts to ride all five days of a Pioneer on one horse anymore? Where can you even find other 5-day rides anymore?).
Kelley Stoneburner and Reckless, and her husband Jesse Feinsod and Kenlyn Easy Legasy from Colorado also finished the five days. Reckless got overall Best Condition.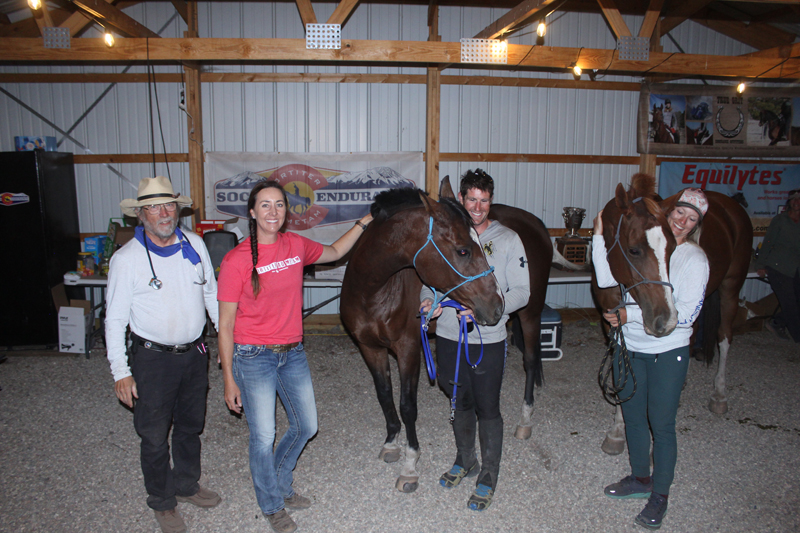 Ann Wicks and her mustang mare Jicarilla Journey from Georgia finished all five days in overall first place. "She is kind, sensible, and as sure-footed as they come. And this past week, she gave me her all," Ann stated later.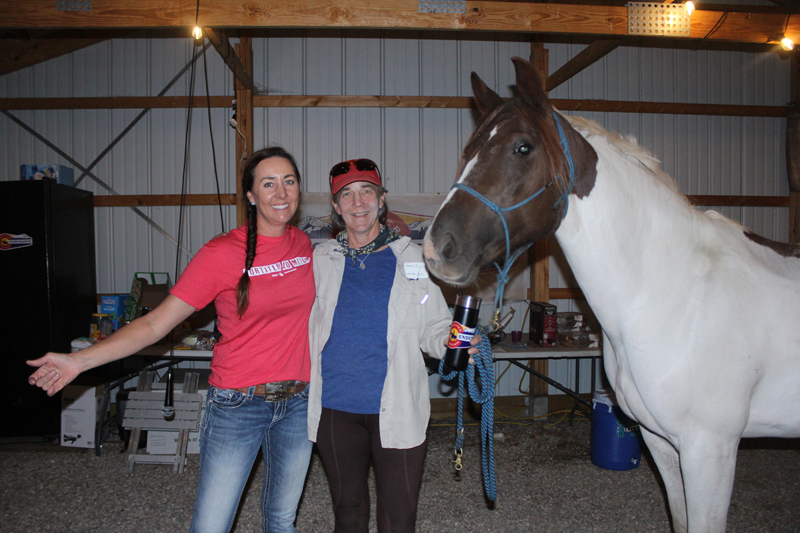 The Spanish Peaks Pioneer is truly a Bucket List ride, a true challenge for horses and riders in a most beautiful part of the country.
*All the states (and it's possible there were more!):
Colorado, Wyoming, New Mexico, Texas, Utah, Arizona, Nevada, Montana, Georgia, Kansas, Louisiana, Virginia, Alabama, Oklahoma, South Dakota, Kentucky, Ohio, Arkansas, California, Kentucky
More at:
http://endurance.net/international/USA/2023SpanishPeaksPioneer/