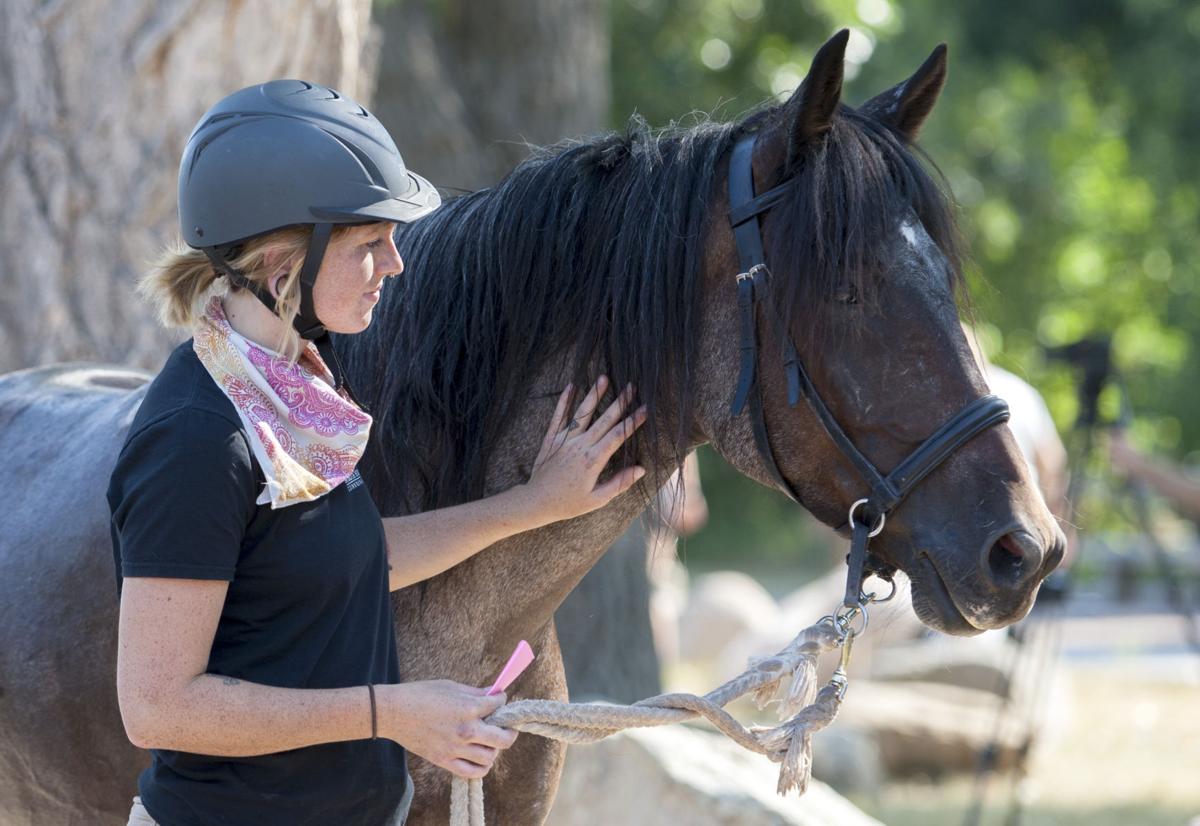 Hannah Hunsinger Journal staff
"Who else would I want to spend all day with, besides my horse?" Michele Seaman said about why she loves endurance rides.
Seaman and a group of dedicated friends want to build a community of endurance riders by restarting the Fort Meade Remount Endurance Ride, which took place for the second year on Saturday morning at the Fort Meade Recreational Area. Although the ride had taken place for many years under Kerry Greear, it languished after her retirement. With no one else willing to lead the charge, Seaman finally took up the reins.
"The heart (of the event) is to keep the organization to keep going," said Seaman. "Because so many equestrian events are dying rather than growing."
This year, 63 riders from six states turned out to test their horses and their skills in three different rides: a 50-miler, a 25-miler and an introductory 12-miler. The 50-mile race, broken into three legs with mandatory one-hour rest periods between, included a loop all the way to Bear Butte Lake.
"Some of the horses love to get out on the trail, and they just like to move," said Seaman. "It's like, why does anybody like to do long distance marathon running? The other part is the training … it's just an amazing partnership that you have with your horse."
[Full story]