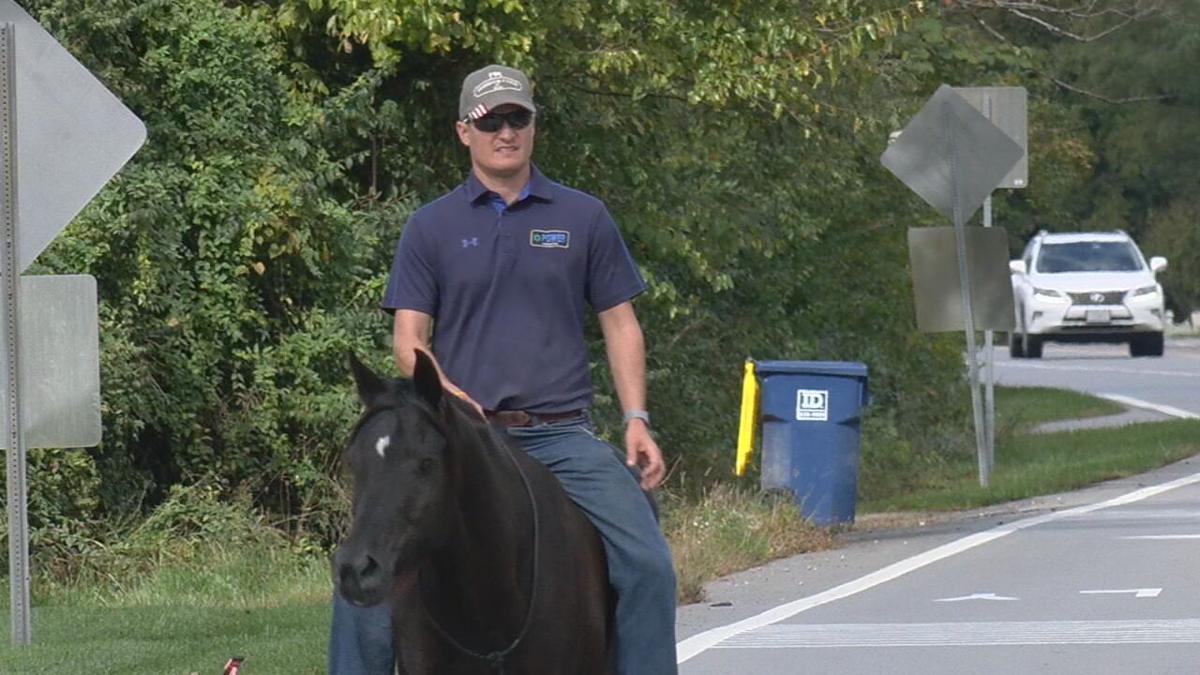 WDRB.com - Article & Video
Dominik Fuhrmann
Oct 7, 2021 Updated Oct 8, 2021
LOUISVILLE, Ky. (WDRB) -- If anyone in Louisville saw a guy on a horse going across the Big Four Bridge this week, you weren't imagining things.
Patrick Sullivan is riding his horse, Gamilah, bareback and bridleless across country.
"We've traveled 2,400 miles from California to Kentucky here, and we're finishing at the Kentucky Horse Park," he said.
WDRB Photojournalist Dominik Fuhrmann caught up with Sullivan and his 9-year-old Egyptian Arabian mare while they were passing through Louisville.
Gamilah is a "liberty horse," which means Sullivan doesn't use ropes, reins, a saddle or a bridle. The horses are trained to choose to work with their rider, and it trains using positive reinforcement or clickers...
See more here:
https://www.wdrb.com/news/man-and-horse-travel-2-500-miles-from-california-to-kentucky/article_eee166ec-27bc-11ec-83f0-fba4bee70eb0.html