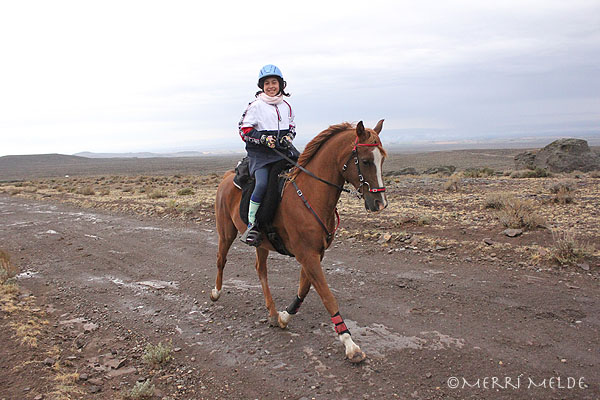 by Merri Melde-Endurance.net
October 15 2021
11-year-old Endurance rider Olivia Valtierra claimed the 2021 Junior division Idaho IronHorse LD last weekend. This title is awarded to the rider who completes at least nine days of the 3-day City of Rocks Pioneer ride in Almo in June, the 3-day Top o' the World Pioneer ride near Spencer in July, the 3-day Old Selam Pioneer in Idaho City in August, and the 3-day Autumn Sun Pioneer near Gooding in October. Olivia rode all days of LDs except Old Selam.
Riding her 19-year-old trusty gelding Tai Bo, Olivia was sponsored on most of the rides by her mom Jessica Valtierra and grandmother Veronica Simpson (these 3 were on the cover of the June Endurance News magazine) and her aunt Lindsay Fisher. She also rode parts of the Top O' the World trails with Steven Coziah, who, aboard his mustang The Duchess of Beatty's Butte, earned the senior division title of Idaho IronHorse LD.
2021 was Olivia's first year of Endurance riding, completing all 11 of her rides with Tai Bo - watch out for this Junior in the future!