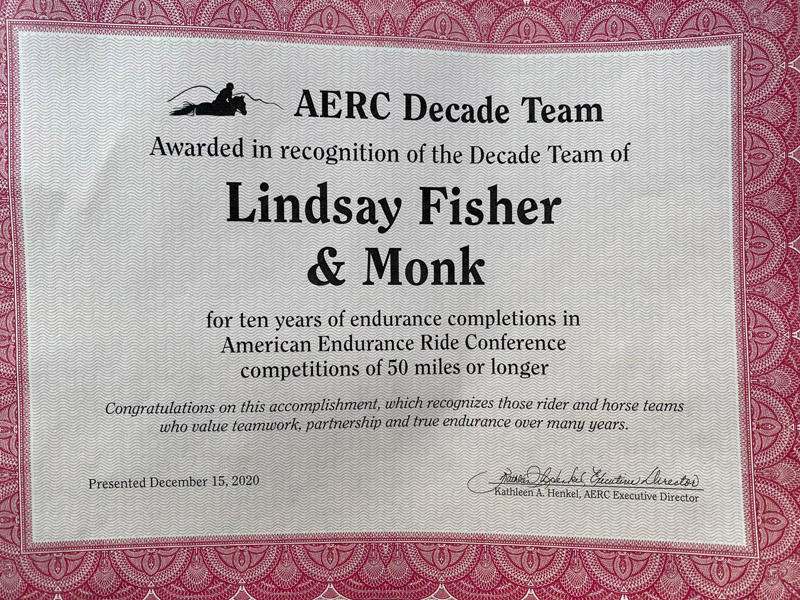 December 28 2021
Awarded to the horse and rider team who have accomplished 10 years of completions in AERC rides of 50 miles or longer, Lindsay Fisher and Monk achieved this award in the October Camp Far West 50.
"Our final accomplishment," Lindsay said. "Together, we were the AERC National 100 miler champion, team USA for the World Equestrian Games, USA team for the Presidents Cup in Abu Dhabi, fastest 100 miles in North America, 5 time Top Ten Tevis finisher and Haggin Cup Winner, multiple wins and Best Conditions.
"Monk and I have crossed the finish line of every single AERC ride we've tackled (pulled at the finish of one 100 miler). This horse also won many other rides with other riders year after year.
"He carried my 5 year old daughter on her very first trail ride.
"MONK....he will forever be greatness and have his own special place in my heart!"