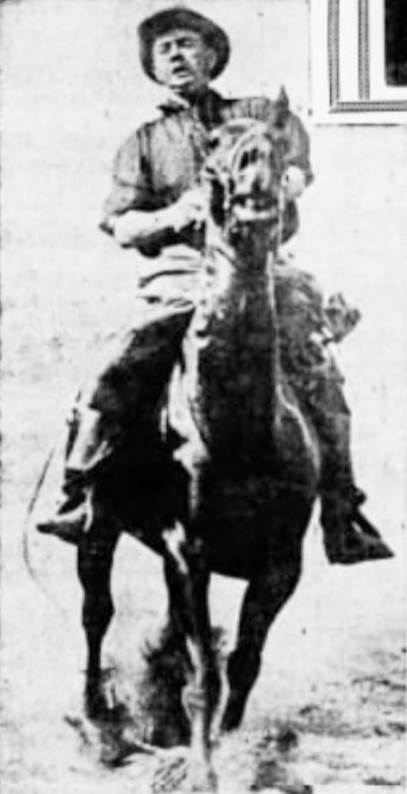 Ultrarunninghistory.com - Listen and Read more
December 8 2018
By Davy Crockett
Both a podcast episode and a full article
(Listen to the podcast episode which includes a bonus running story.)
Endurance riding is the equestrian sport that includes controlled long-distance riding/racing. The sport has existed for more than a century in various forms. 100-mile trail ultramarathons, especially the Western States Endurance Run, Old Dominion 100, and Vermont 100 can trace their roots to endurance riding. Other trail 100s that emerged in the 1980s were also influenced by endurance riding practices.
Ultrarunners should feel indebted to those of the endurance riding sport who had the vision to establish some early 100-mile trail races for runners. The trail 100-miler inherited many of the same procedures of aid stations, course markings, trail work, crews, medical checks, and of course the belt buckle award. Once ultrarunners understand their history, a common kinship is felt between the two sister endurance sports. So trade in your running shoes for horse shoes for a few minutes and learn about an inspiring and adventuresome endurance riding history that impacted the sport of ultrarunning.
The Origins of the Endurance Riding Sport in America
Usually the credit for establishing the endurance riding sport is given to Wendell Robie of Auburn, California when he initiated the Western States Trail Ride (Tevis Cup) in 1955. (That history will be covered in Part 2). But endurance riding competitions of various formats existed long before 1955. Vermont must be recognized as the birth place for the endurance rides in America.
Perhaps it depends on the definition for the "endurance ride." The debate around the definition of what an endurance ride is, is similar to the definition of what an ultramarathon is. Is an ultramarathon anything over a marathon or do they start at 50 miles? One published definition for the endurance ride is "a timed test against the clock of an individual horse/rider team's ability to traverse a marked, measured cross-county "trail" over natural terrain consisting of a distance of 50 to 100 miles in one day." That is a modern, very limited definition especially the "trail" limitation, and the one-day limitation. But it still does apply to many very early endurance rides that predated the Western States Trail Ride...
Read more and listen here:
http://ultrarunninghistory.com/endurance-riding-1/?fbclid=IwAR2bFLPIudofhy1duOxKwjaDfH1yzB-xnlUBtWcOPjC5PCwvdKtJbOdEPuQ