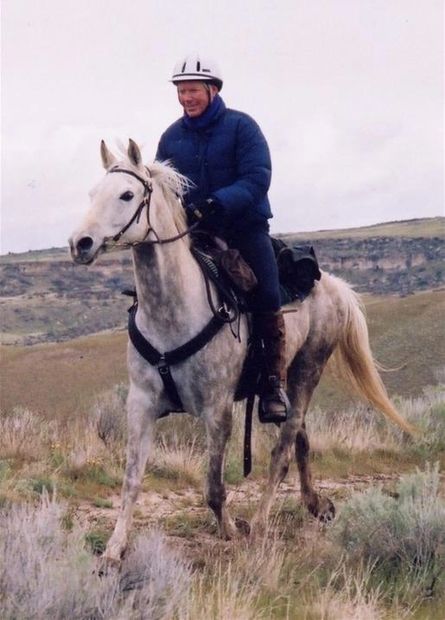 March 15 2021
by Merri Melde-Endurance.net
Robert "Archie" Bouttier, founder of Drinkers of the Wind Arabians, passed away suddenly February 28, 2021. He will forever be remembered for his passionate devotion to breeding Arabian horses on his farm in Bellevue, Idaho.
Here's a look back at an article on "Archie" and his Arabians, from 2011.
Drinkers of the Wind Arabians: The Quest for the Perfect Horse: https://merritravels.endurance.net/2011/07/drinkers-of-wind-arabians-quest-for.html
*Photo:
Robert Bouttier (Archie) riding DWA French Kiss in 2004. DWA French Kiss was the Colorado Arabian Race Horse of the Year in 2003.