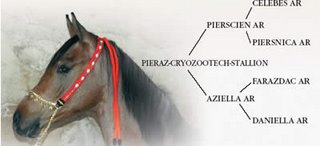 Pieraz-Cryozootech-Stallion The colt cloned from Valerie Kanavy's two-time World Champion endurance horse Pieraz will stand at stud in France for the first time this season.

Pieraz-Cryozootech-Stallion, who was born in Italy in February 2005, was bred specifically to become a breeding horse. He will stand at Domaine de Castelcerf, near Lyon, from April to September this year for fresh semen, and with chilled and frozen semen at other centres. His service fee is €1500.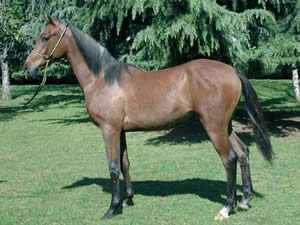 Valerie Kanavy's Pieraz was twice world champion with two different riders. In 1994, he won at The Hague with Valerie riding, and again in 1996 at Fort Riley with Danielle Kanavy. He won 12 160km races during his career.