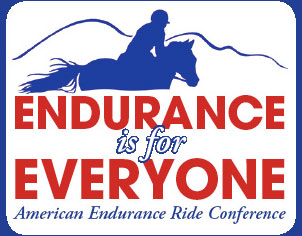 Come to Reno, Nevada March 6 and 7 for the 2015 AERC Convention, for the annual Trade Show, Speaker Seminars, Hot Topics Workshops, Regional Awards, Friday Night Dance, Raffle, Tack Swap, and more.
Hot Topics Sessions on Friday and Saturday mornings include "Cooking Up an AERC Ride: Should We Change the Recipe?" and "Fishing for Members: Casting the Net Without Tossing 'em Back".
Speakers for the Friday Seminars include Jan Hancock, "Protecting Trail Access and Planning for Future Access"; Dr Hal Schott, "100 Mile Survey Analysis"; Dr K. Gary Magnesian, "Gastric Ulcers in the Endurance Horse"; Dr Susan Garlinghouse, "Body Condition Scoring & Other Current Topics"; and Patti Stedman, "Top 10 Questions Green Beans Ask".
Speakers for the Saturday Seminars include Dr Ken Marcella, "Back Issues in the Endurance Horse"; Karen Chaton, "Longevity: Keeping Your Horse Going for Years"; Martin Adams, "Nutrition for the Endurance Horse"; and Becky Hart, "The Ins and Outs of Garnering a Best Condition".
Regional Awards will take place Friday evening, and the National Awards Banquet will take place Saturday evening.
For more information, and to register, see
http://www.aerc.org/2015Convention.pdf