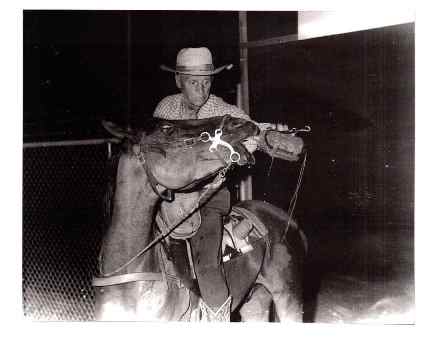 *To get you in the mood for this year's Tevis Cup, this article is the second in a 3-part series on some things Tevis.
Part 1, The Tevis Board of Governors: A Year-Round Labor of Love, is here.
Kate Riordan tells this Part 2 in her own words.
Part 3 will feature the Wendell Robie Trophy artist and creator, Diana Hiiesalu.
By Kate Riordan
July 26 2017
I've been involved with Tevis since 1968. Long time.
Tevis has captured my heart and my sense of discovery, and the people of Tevis have become my tribe.
But ever since 1968 one question has banged around in my mind.
Why isn't there a Wendell Robie Cup? After all, he's the extraordinary man whose vision and determination created the Western States Trail Foundation and the "One-Hundred Mile One-Day Trail Ride" known around the world as the Tevis Cup Ride.
In 1991 I was asked to become a member of the WSTF Board of Governors. I was elated beyond measure!
After a few years of careful listening and arduous study of what made the members of the board tick and what the overall mission of WSTF was, I presented the idea of honoring Wendell with a sterling Cup much like the Tevis Cup and Haggin Cup. I was voted down.
In 2016 I resigned from the board because of my health (Lyme disease that led to a rare neurological disease).
But by gosh, I was determined to close my board tenure with a presentation I had prepared. I led with a philosophical statement about always keeping the integrity of this remarkable ride first and foremost, and not letting any kind of "carnival" overture descend upon the ride I so loved.
I followed with a few fundraising ideas, and closed with The Big One. The Wendell Robie Cup.
I waxed eloquently (at least in my mind, since I'm the Queen of Fluffy Words) about why we needed to honor Wendell above everyone else. He was at the helm of this foundation and ride and without his stalwart determination, there would be no Tevis. I followed on with how I'd like the Wendell Robie Cup to be dedicated to the six 1000 mile horses. I've always admired these steeds and what they've accomplished, and felt they didn't get enough adulation. And lucky me, over the years I got to watch all those six horses on the trail. What grit, mindset and soundness these horses had — and all had been ridden by multiple riders to this esteemed accomplishment.
So that was it. I pitched the idea of the Wendell Robie Cup, dedicated to the 1000 mile horses, to the board that day in October 2016. It was my last board meeting as a member, so it was my last hurrah.
After my heartfelt speech, a voice two people away said, "I'll do a bronze trophy! I can do it! I can do it!"
I thought, "Right. Everyone thinks they're an artist" and instantly ignored the offer by Diana Hiiesalu, who was a guest at the meeting. I didn't know her nor her artwork. I'm not sure I was even polite to her!
Well, I'm thrilled to say that my immediate reaction about Diana couldn't have been more wrong. She is an absolutely amazing artist and her sculptures are incredible. We are so honored to have her create this fantastic bronze.
My idea about the Wendell Robie Cup took fire.
Board member Jeff Herten offered to oversee the project and decided to include horses that have five or more finishes. The 1000 mile horses will take center stage on the base of the trophy, surrounded on the other three sides by the 500+ mile horses.
Diana Hiiesalu was chosen to create the bronze sculpture, and rightfully so. Board member Terryl Reed suggested that the trophy be fashioned after the famous photograph of Wendell still mounted at the finish, giving his horse water from his canteen.
And so the Cup became a Trophy. The morphing of clay from a lump into a fabulous reflection of that photograph has magically (with hundreds of hours) emerged into a trophy worthy of the best. I don't think Diana has slept in months. She deserves our kudos and applause.
So the spark of an idea took flame with the help of many. After 48 years of wondering why there wasn't a Wendell Robie honor, the question can now be laid to rest.
*Note: the 1000-mile Tevis horses are:
Thunders Lightning Bar
Buffalo Bill
Rainraff
El Karbaj
Rocky
Shatir