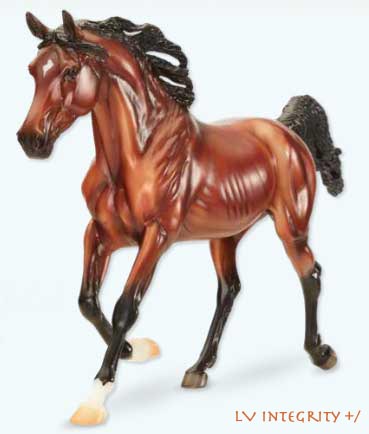 June 12 2018
by Merri Melde-Endurance.net
Joyce and Dennis Sousa's LV Integrity +\, (LV Cartell x Rivaska) joined the ranks of a few elite endurance horses to become a Breyer horse model.
The now-25-year-old gelding has accomplished some amazing feats over his 20 year endurance career, which continues in 2018!
With 10,555 AERC mies, "Ritz" became a "Perfect Ten Equine" in 2016 - 10 years of competition, 10,000 miles, 10 first place finishes and 10 best condition awards. Additionally, the gelding became an AERC Hall of Fame Equine in 2015.
The LV Integrity +/ Breyer model will be in Kentucky for the BreyerFest the second week of July.