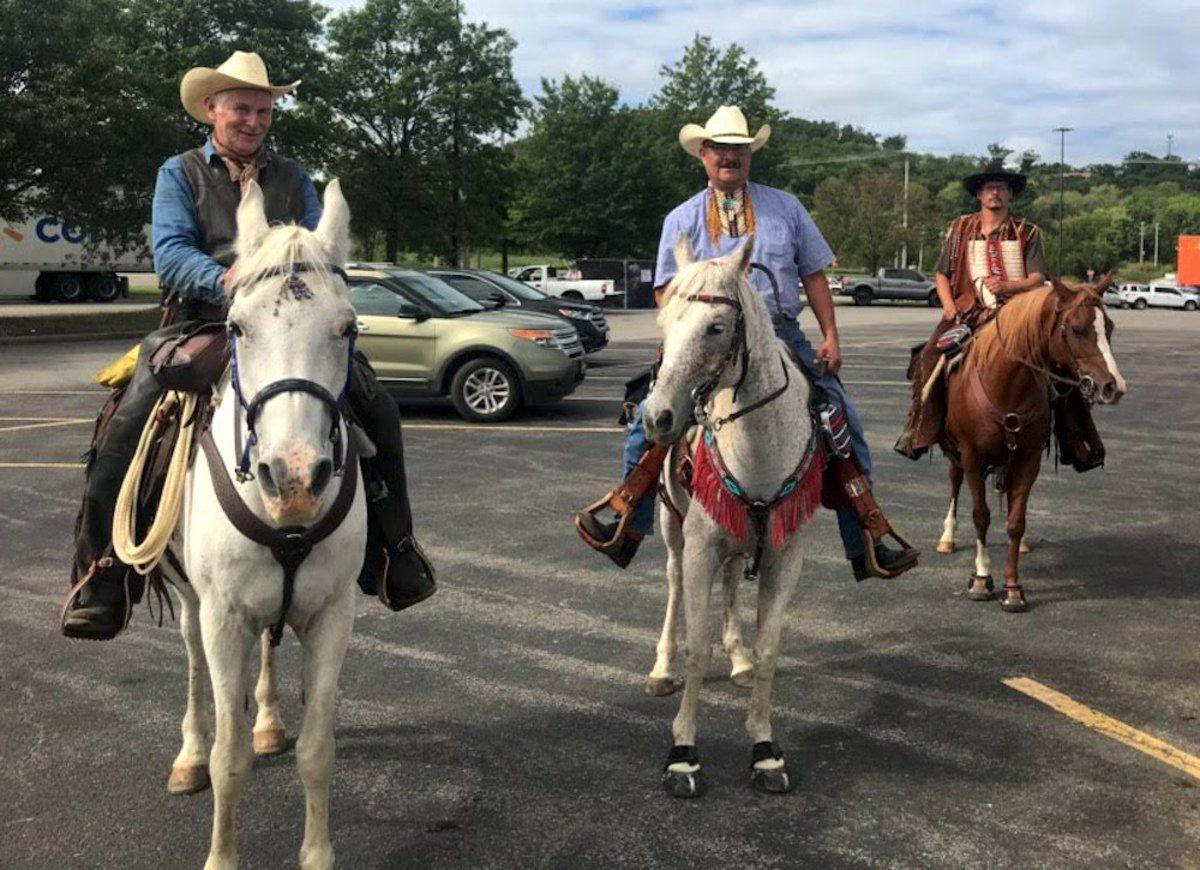 Tahlequahdailypress.com - Full Article
By Sheri Gourd sgourd@tahlequahdailypress.com
September 13 2018
Members of Ride for Missions set out from Tahlequah on their horses Monday morning on their trip along the Trail of Tears to Cherokee, North Carolina.
Ride for Missions is a series of endurance-style horse rides used to raise awareness and funds for mission work in various parts of the world.
"We're doing great," said Len Crow, a pastor from Orillia, Ontario, Canada. "By the end of Wednesday, we should be 50 miles outside Tahlequah."
This is Crow's eighth long-distance ride. His previous rides have been to benefit people in other countries, so Crow decided to raise awareness and funds for missions on two reservations.
The current two month, 900-plus-mile ride will benefit ministries with the White Mountain Apache in Arizona and the Crow Reservation in Montana. Crow hopes to raise $30,000 for each...
Read more here:
http://www.tahlequahdailypress.com/community/faith/horsemen-retracing-trail-of-tears-for-charity/article_0d39edb7-15ca-51fc-b00f-516226d93646.html