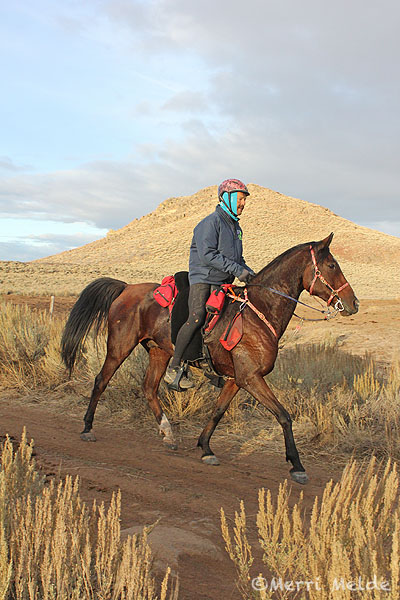 October 13 2020
by Merri Melde-Endurance.net
Moab, Utah's Christoph Schork crossed the 400-win mark in AERC rides at the 5-day Autumn Sun endurance ride in Gooding, Idaho this past week/weekend.
July 3 2016 marked his 300th win; win 400 came during a discombobulated year of COVID-19 which caused months worth of ride cancellations. Jessica Huber's Autumn Sun ride, normally a 3-day Pioneer, became a 5-day ride this year, attracting riders from as far away as California, and providing Christoph the path to his 400th win.
More to come on this remarkable accomplishment at www.Endurance.net