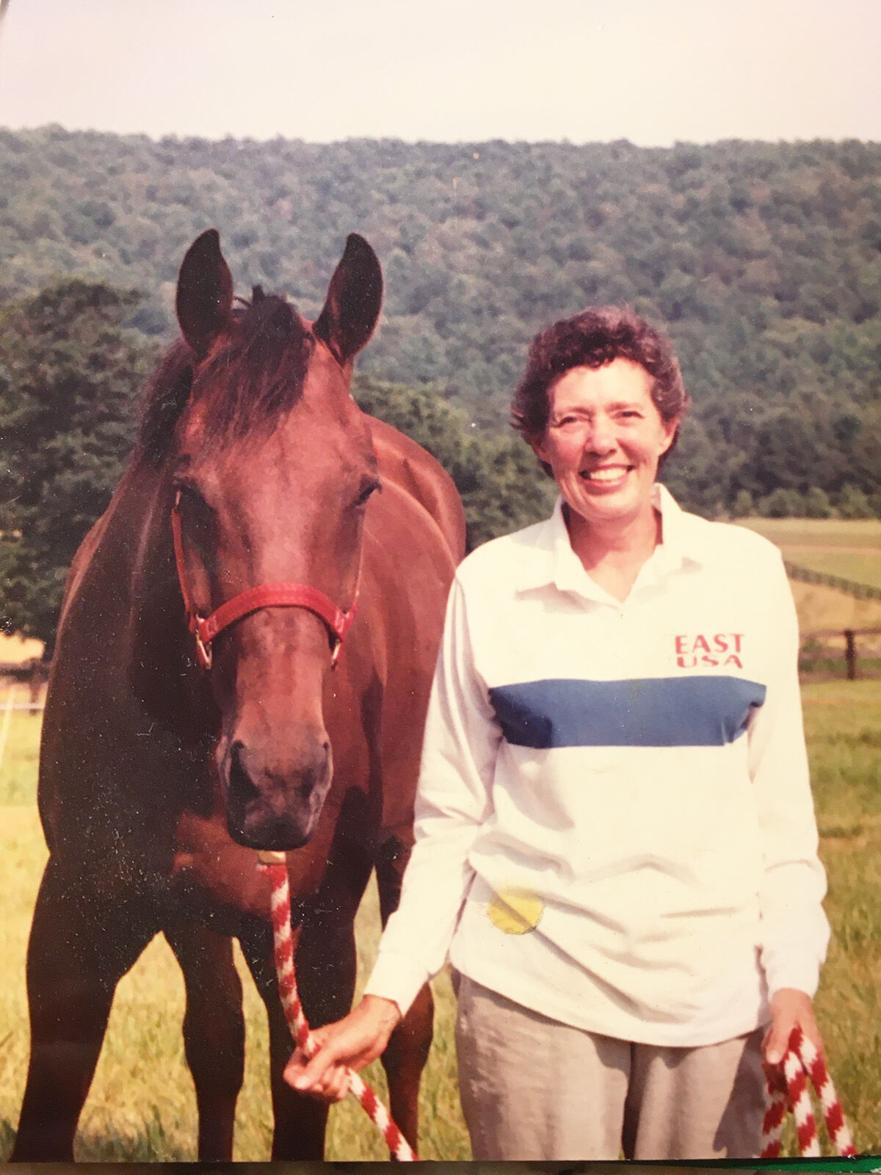 MaryvilleForum.com
October 13, 2020
Mary Margaret Byergo
1930-2020
Mary Margaret Byergo passed peacefully at her home in Warrenton Virginia on October 9, 2020. She was born in Maryville, Missouri on October 26, 1930, the daughter of the late Austin Gregory Felton and Eva Margaret Felton. She is survived by her husband of 70 years, Keith Morris Byergo. They were high school sweethearts, married December 23, 1950. Mary Margaret is also survived by her three daughters Elaine Margaret Byergo and her husband, John Burghardt; Madalyn Barbara White and her husband, David White; and Laura Gay Byergo and her husband, Mark Willis; and four grandchildren Megan White, Chris White, Nora Burghardt and Keith Burghardt.
Mary Margaret loved nothing more than a challenge. After earning her B.S. degree in Home Economics from the University of Missouri she joined her new husband Keith in California where he was serving in the United State Air Force for three years. Returning to Missouri, she taught High school Home Economics for several years before the two of them decided to go see the world with their three daughters. Keith joined the Agency for International Development and in February 1960 they took their first international flight to Iran.
Mary Margaret was an adventurous traveler, always curious about exploring another country. Keith and Mary Margaret lived in Asia and the Middle East for 15 years. Mary Margaret made a true home for her family in each posting. She looked forward to every new country telling her daughters, "Every posting is what you make of it." She said that about life too. For herself she relished the chance to ride horses with Iranian tribal chiefs, teach nutrition to Iranian nurses and English to Pakistani and Turkish ladies. She developed a curiosity about Hittite ruins in Turkey and eventually began teaching the archivist of the national museum how to use cloth rubbings to bring out the secrets of carved stones thousands of years old. She used to tell us, "Be a 'Momengator;' a catalyst, a force of action."
A savvy businesswoman, Mary Margaret managed family farms in Missouri, Iowa, and Wyoming, from around the world. When she came home to Missouri she brought the spice and color of the world back home with her. The farmers and businesspeople who worked with her told us many times with respect, "Your Mother was smart, she never missed a trick."
Mary Margaret was a natural competitor. She found her passion raising, training and competing Arabian horses. Her grandfather gifted her a former circus pony when she was three years old and she grew-up riding horses while helping her father with the cattle. Settling in Virginia after their years overseas, Mary Margaret returned to riding. One of her proudest achievements was successfully raising a set of Arabian twin foals, a rare feat. She served as the Field Master of the Pohick Hunt in Virginia for several years. In her Fifties she began competing in 100 mile endurance trail riding, completing dozens of 100 mile races. In 1990 she competed in the World Equestrian Games as a member of the United States Endurance Team in Stockholm, Sweden.
She was a lifelong member of PEO, a Sorority Sister of Alpha Gama Delta, and a member of the Warrenton antiquarians.
She is deeply missed and remembered by friends and family for her strong spirit, keen wit, and the firm support she gave each of us to be true to ourselves.
A private family graveside service will be held October 14, 2020 at the Little Georgetown Cemetery. The service will be conducted by Rector Weston Mathews of Grace Episcopal Church in The Plains, Virginia.
A public celebration of her life will be scheduled in the spring.
The family requests that, in lieu of flowers, friends wishing to may provide a donation to:
The Grace Episcopal Church: 6507 Main Street, P.O. Box 32, The Plains, Virginia 20198
The Alzheimer's Association: 225 N. Michigan Ave. Floor 17 Chicago, IL 60601, https://www.alz.org/
PEO International: 3700 Grand Avenue, Des Moines, Iowa, 50312, https://donations.peointernational.org/