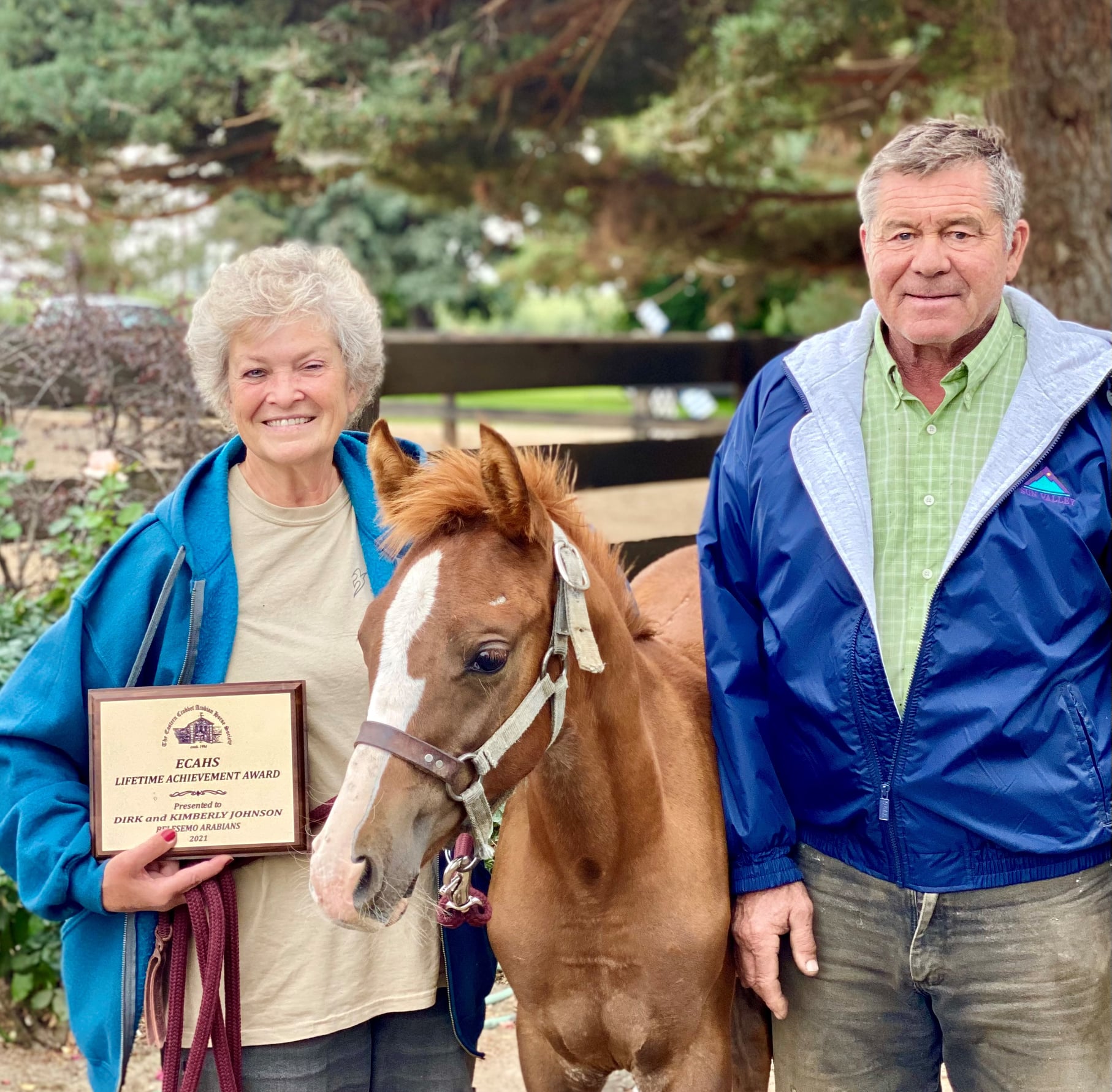 January 5 2021
by Endurance.net

In early 1997, the Eastern Crabbet Arabian Horse Society officers and directors approved the presentation of an annual Lifetime Achievement Award to individuals who best exemplify the ideals as stated in the ECAHS Philosophy through a lifetime of work for and with the Arabian horse.

2021 recipients of this Lifetime Achievement Award are Dirk and Kimberly Johnson of Belesemo Arabians in Caldwell, Idaho, for 40 years of breeding Crabbet Arabians.

"It is with great humbleness and appreciation that Belesemo Arabians received the Eastern Crabbet Arabian Horse Society's (ECAHS) Lifetime Achievement Award for 2021," Kim Johnson said. "We are honored beyond belief that our breeding program was selected to receive the Award in recognition of almost 40 years of breeding Crabbet Arabians.

"Plans were to fly to the East Coast this summer for the presentation of the award in person at the Crabbet Celebration. However, with the current Covid situation this past year, the committee sent the award to us and we celebrated locally with long time friends/clients Cindy and Tom Lempp from Colorado and Bob and Sue Jerome from Middleton, Idaho.

"Thank you to the selection committee from ECAHS for this great honor. This is most definitely a shared award, as we thank all the wonderful people down through the years that have believed in our horses, and taken them to their national and regional show and endurance titles. Our breeding program would not be what it is today had it not been for you, the talented individuals who chose our horses as your companions, and we owe you a huge debt of gratitude. THANK YOU! You are the true recipients of this honor!"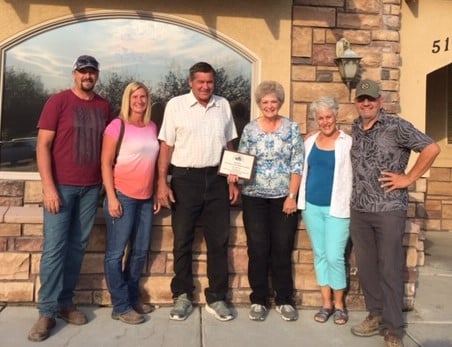 L to R - Bob and Sue Jerome - Ohadii Arabians, Middleton, Idaho; Dirk and Kim Johnson; Cindy and Tom Lempp, - Sojourn Arabians, Pueblo, Colorado.

Top photo: Third generation 2021 filly, Belesema Omega (Belesemo Ibn Trad age 25 x Belesema Finalia age 25). The last two direct offspring of Belesemo Trad.