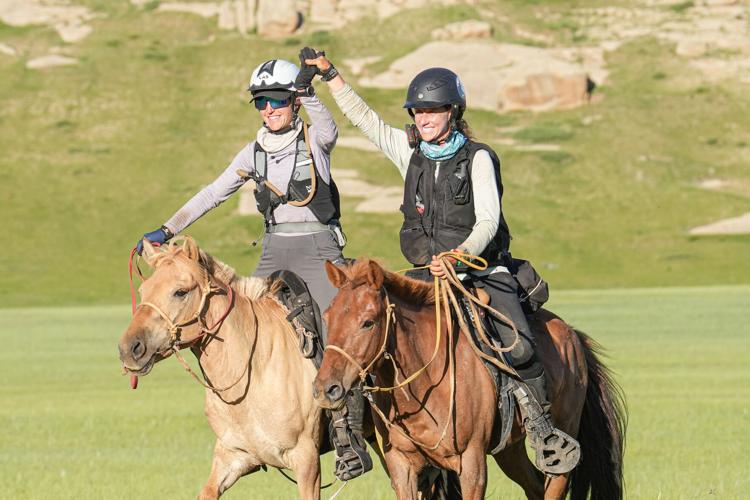 Trib.com - Full Article with audio
Abigail Landwehr
Aug 7, 2022
By the end of day one of the Mongol Derby, Jackson competitor Deidre Griffith finished last behind 46 riders. Eight days later, she, alongside her partner, were the first to cross the line.
The Mongol Derby is an annual horse race that has, since 2000, aimed to recreate Genghis Khan's horse messenger system of 1224. It tests endurance of competitors who ride through the Mongolian Steppe. The path stretches over 1,000 km, or around 621 miles, and often lasts over the course of eight to 10 days, making it the longest horse race in the world.
July 23 marked the race's return after a two year break courtesy of the COVID-19 pandemic.
"It was the most incredible feeling of accomplishment," Griffith said when asked about reaching the end. "Two and a half years I've spent preparing for this and it all paid off. I would have been happy to finish at all, but to win was beyond belief..."
Read more and listen here:
https://trib.com/news/local/casper/wyoming-rider-wins-worldwide-horse-race/article_f7f0e4b6-14f0-11ed-8406-3f94ba2b879e.html#tracking-source=home-top-story