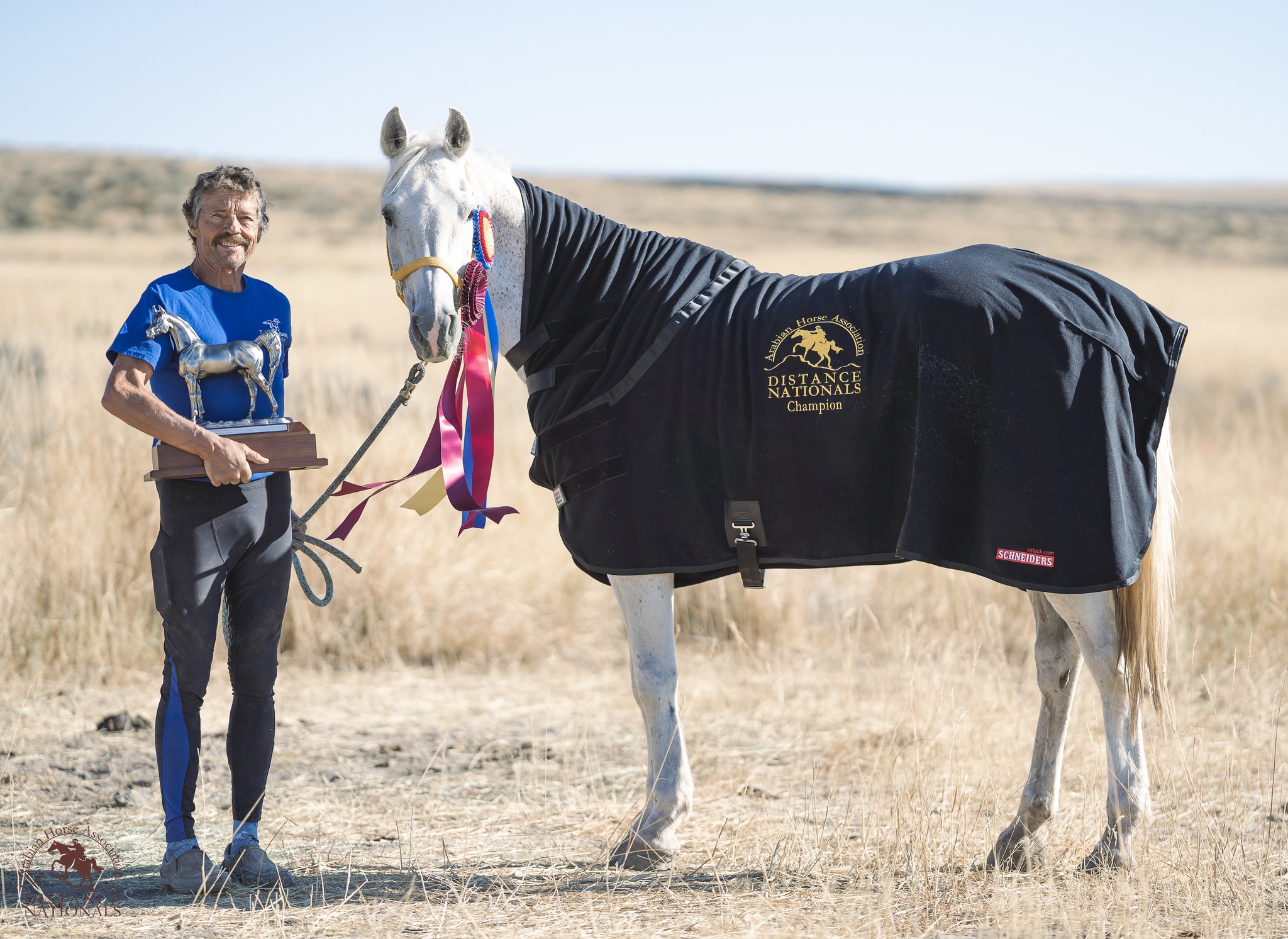 ArabianHorses.org
VA Blizzard of Oz (Blitzen of Pico X Cavu Elana), an 8 year old gelding owned and ridden by Christoph Schork.
Ozzy began his Endurance career in 2017, and has since garnered an impressive 55 ride completions, 41 Best Condition awards, and a mileage total of 3,235. What's more, Ozzy has started and completed ten, 100 mile rides.
In 2022 Ozzy had quite the year on trail, earning the coveted Haggin Cup and the Best Condition award during the legendary Tevis Cup ride. Additionally, Ozzy earned a first place finish and Best Condition award at the Twenty Mule Team ride and AHA 100 Mile National Championship ride, along with winning six 50 mile Endurance rides and earning two 2nd place finishes.
The Distance Horse of the Year award aims to recognize significant accomplishments of registered Arabian, Half-Arabian or Anglo-Arabian in distance sports.