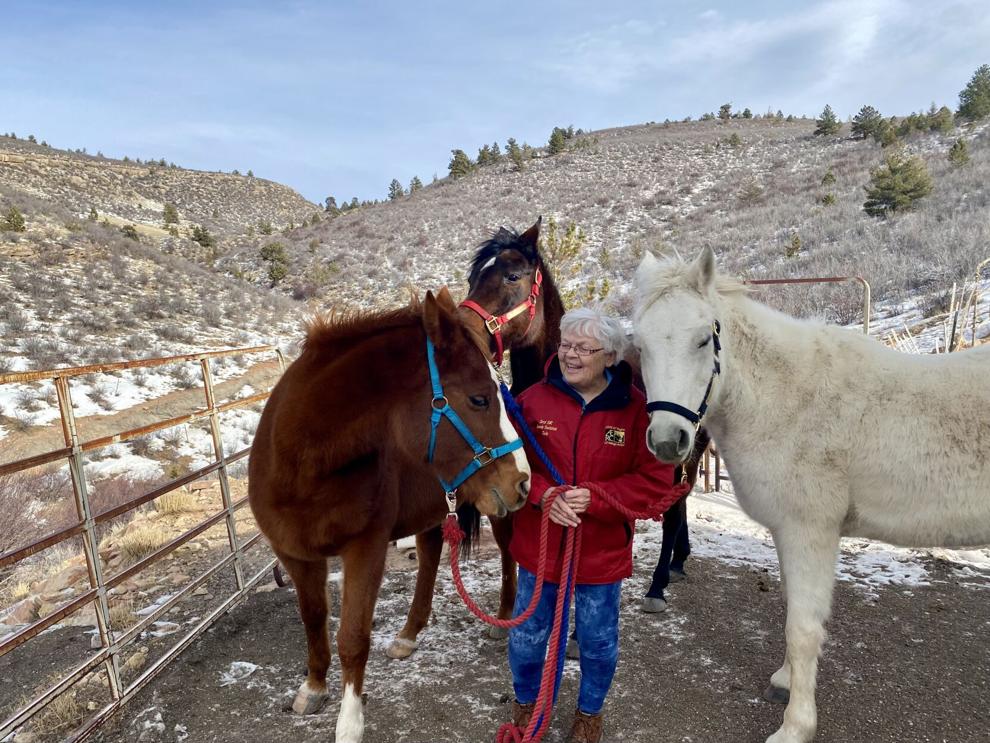 A
bby Vander Graaff/Boomerang photo
WyomingNews.com - Full Article
Abby Vander Graaff | Laramie Boomerang
Jan 5, 2023
When visitors come to ride horses with Bonnie Swiatek at her home in Rogers Canyon, the first thing she does is point at the steep hill shooting up outside her dining room window.
"I'll ask anybody who says they can ride well, 'can you ride up that?' That's one of my tests," she said.
While they may seem formidable to some, steep inclines and high altitude are two of the elements that drew Swiatek into the sport of endurance riding 22 years ago...
Read more here:
https://www.wyomingnews.com/laramieboomerang/news/a-final-mile-local-endurance-rider-covers-thousands-of-miles-during-career/article_67909aee-8b95-11ed-961f-e70fa9d805e6.html