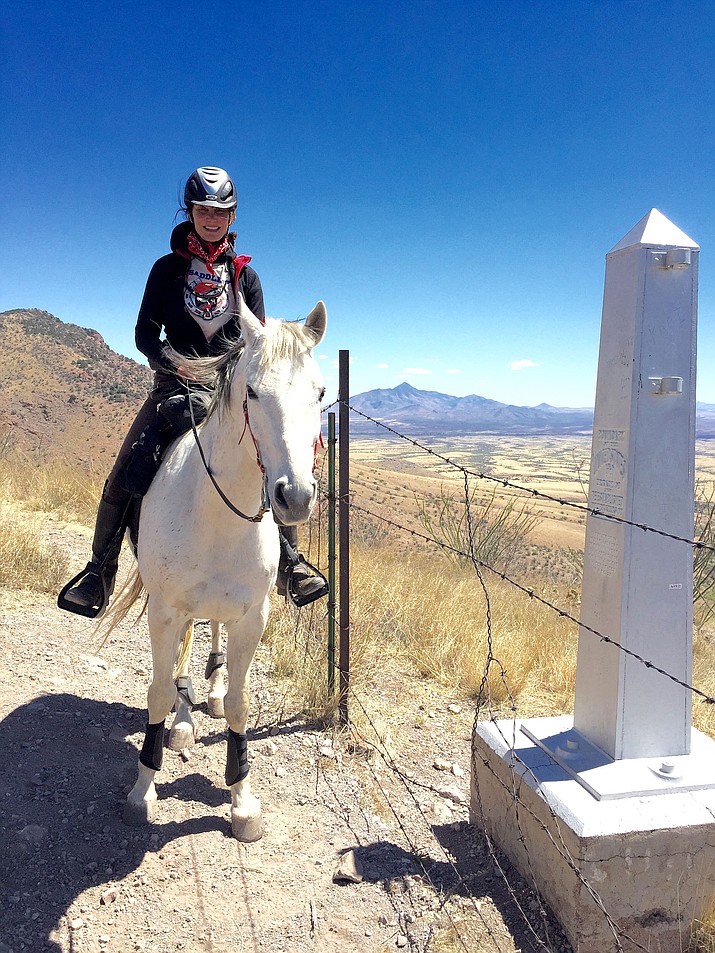 DCourier.com - Full Article
By Sue Tone
June 20, 2016
Wildfires in northern Arizona kept Tiki, an Arabian horse, and her rider, Carol Fontana, from the Arizona Trail near Flagstaff and Pine. While flames never put them in danger, the heavy smoke was unhealthy for humans and horses, said John Hughes, Fontana's husband. They elected to leapfrog the area, hit the Arizona-Utah border and work back south to the north rim of the Grand Canyon.
"The road and trail closures made the decision to leave very simple. We always have backup plans," Hughes said. "As Tiki is fond of saying, 'It is essential to have a plan. It is more essential to be ready to change your plan.'"
The three wildfires are not supposed to pose any particular challenges, he added. If all goes according to the new plan, Tiki, Carol, and the newcomer, Dude, will finish all but the Grand Canyon before month's end.
Dude joined the crew after Bella, the mule, returned to her friends in Utah. Dude, 14, is a professional endurance horse that has completed 100-mile courses. Dude and Tiki alternate days along the Arizona Trail. Hughes said Dude and Tiki evidently are soul mates...
Read more here:
http://www.dcourier.com/news/2016/jun/20/backup-plans-help-tiki-navigate-wildfires/