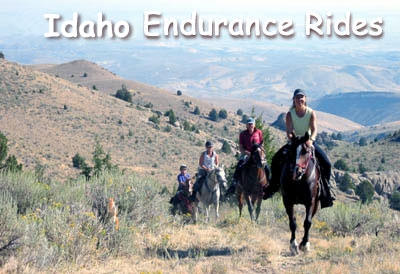 December 16 2016
The long-running Owyhee endurance ride dates in southwest Idaho have been sanctioned for 2017.
The Owyhee April Fools 25/50 (Tough Sucker) is April 1.
The City of Rocks Pioneer 3-day ride is June 8-10 in Almo, Idaho (almost Owyhee!).
The Owyhee Canyonlands Pioneer, which also includes the 2017 Distance Horse National Championships AHA & ApHC (Appaloosa) hosted by the Arabian Horse Association, is October 6-8.
The Owyhee Hallowed Weenies 25/50 is October 28.
For more information as it becomes available, see
http://www.endurance.net/oreana/owyheeendurancerides.html