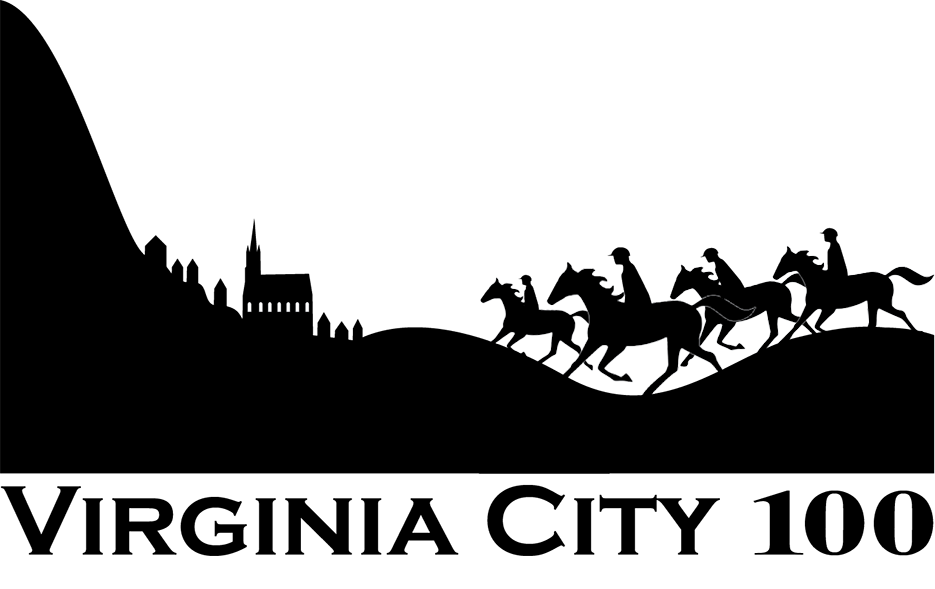 NASTR.org
Please read this for important information about parking and housekeeping.
PARKING NOTICE: As most of you know, the parking at the Ice House (95 Toll Rd, Virginia City, NV) is limited and we have to conserve space as efficiently as possible. If you can trailer pool, that would be very helpful. The Storey County rock and sand piles are as big as ever in base camp. For those arriving at the Ice House Thursday afternoon (camp opens at 2:00 pm) or early Friday morning you will need to park along the back perimeters, so as not to block off any access. Please be aware of this, as we will ask you to move if there is parking behind you and no one can get to it.
If you are in the upper parking area at the Ice House, please BACK in (unload your horse first as needed) and park like the spokes of a wheel, with everyone facing out. Park as close to each other as possible. Yes, unfortunately this means that you yourself might become blocked, so plan with your neighbor a route to get your crew vehicles in and out. On the bottom level we will mark off from the entrance road a vehicle lane to access the back near the rock and sand piles.
**OVERFLOW PARKING** This year we have access to the Virginia City Rodeo Grounds at 575 H Street (see map attached). This is 1 mile from the Ice House and is better overnight accommodations for your horses. The footing is softer and there is an arena on-site you can use to turn out your horse for a while before/after the ride (take turns). For LARGE rigs, this is the better parking option as space is less limited. There will be hose water and restrooms on site.
For anyone camping at the Rodeo Grounds – we will rope off a large CREW AREA at the Ice House. You can bring your crew supplies up and treat the Ice House as an "away" check. Crews can drop off your supplies and then park their vehicles at the paved lot near the Fire House, which is less than a block from camp. It should make for easy access and quick retrieval of any forgotten items which you suddenly realize you need.
Horse camping will not be allowed on any adjacent city streets. Volunteer camping and parking will be allowed on the paved area to the right near the Fire House on Toll Road before dropping down into the Ice House or at the Rodeo Grounds (if camping). Extra crew parking will be available here also. The Fire House doors cannot be blocked in case of an emergency. NO HORSES ARE ALLOWED TO CAMP IN THE PAVED LOT.
We will have a few individuals available to assist in getting you parked. It might be a good idea for you to stop at the entrance before you drive in and take a look around before driving into camp. Once the Ice House is full, all other rigs will be directed to the Rodeo Grounds for parking.
For crews interested in staying at a motel/hotel, please see the list below:
Sugarloaf Mountain Motel - 430 South C. St. Rooms - $85.00 / (775) 847-0551 /
www.sugarloafmountain-motel.com
Virginia City Motel - 675 South C. St. - Rooms - $80.00-$90.00 / (775) 847-0551 /www.virginiacityinn.com
Gold Hill Hotel - 1540 Main St. Gold Hill, - historic hotel / (775) 847-0111 /
www.goldhillhotel.net
Please be prepared to clean up ALL HAY AND MANURE from your campsite – regardless of where you are camped. A dump trailer will be available at the ride site for your disposal. Please DO NOT TOSS ANY HAY OR MANURE off the side of the hill. This is very important for NASTR to receive the HEFTY cleaning deposit back. If you have laid out shavings or hay for bedding, make sure this is completely cleaned up.
Thanks so much for your cooperation. We are excited that you all will be joining us. It is going to be a great event and a lot of fun!
Please pass on this notice to anyone you may know that has not yet entered. If you have any questions, please call me at (775) 762-8086 or email at vc100ride@gmail.com.
Crysta Turnage

Virginia City 100 Ride Manager

Nevada All-State Trail Riders, Inc.