April 16 2019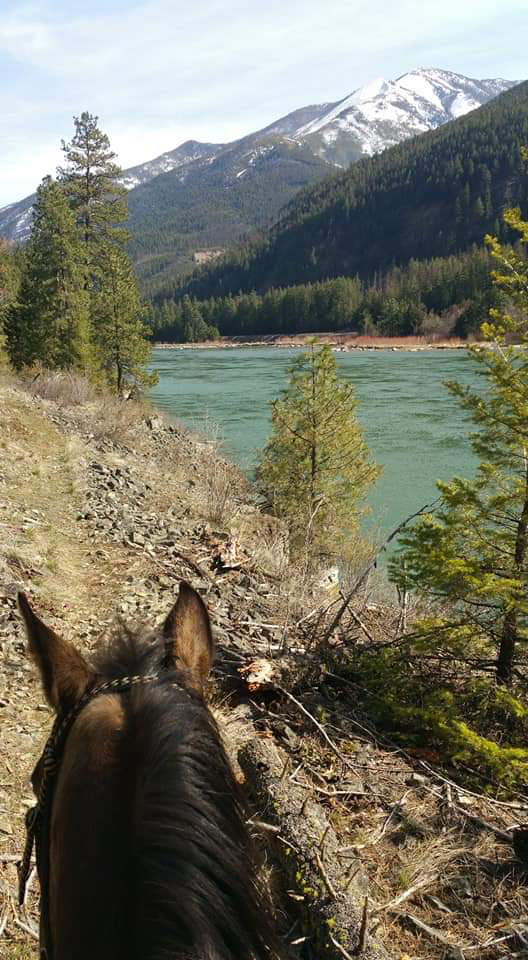 April 16 2019
Endurance.net's first "Between the Ears" photos showcased beautiful trails and fun adventures from around the USA, and the world. Riders shared their favorite photos of the view between the ears of some of their favorite mounts on some of their favorite rides.
Gallery is here:
https://photos.app.goo.gl/PShqtn4tUJrF8q4y5
First place winner, by highest number of votes, is Bonnie Girod and her grade half Arabian, Luna, riding along the Kootenai River in Libby, Montana. We'll have a profile of Bonnie and Luna soon. Bonnie will receive a small painted portrait of her choice, courtesy Steph Teeter (
www.idaho.com/StephTeeterArt/consignment/
).
Runner-up prize winners have been chosen with digital randomness. They are:
Donna Mickelson - a copy of Merri Melde's book
'Soul Deep in Horses'
Lindsey Sears - an original edition of
Leonard Liesen's book 'Endurance: a French Perspective'
Tara Rothwell - a $50 gift certificate from
Riding Warehouse
Laura Hayes - a $50 gift certificate from
Riding Warehouse
Winners will be contacted. We will keep a link to our running contests on our
Endurance.net/Events page
, and this gallery will live on our EnduranceNet Facebook page, at
https://www.facebook.com/pg/wwwendurancenet/photos/?tab=album&album_id=2403605336330158
.
Congratulations everybody, and thanks to all the entrants and voters who participated in our first "Between the Ears" contest. Stay tuned for more!