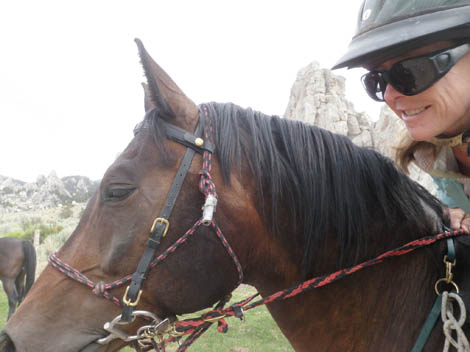 Endurance.net HORSIE Contest
July 30 2019
http://www.endurance.net/international/USA/2019HorsieContest2/
Get your final votes in for your favorite "HORSIE" photo (Horse + Selfie) because Endurance.Net's second photo contest closes at midnight, July 31.
Send your vote for your favorite photo to
contests@endurance.net
. (One vote per email address per day.)
The highest number of votes will receive a first place price of a small painted portrait of your choice (horse or other pet), courtesy Steph Teeter (
http://stepht.faso.com/
).
Second place will receive a copy of Merri Melde's book,
Tevis Cup Magic: Taking on the World's Toughest Endurance Ride
(soft cover or ebook, your choice).
Third place will receive a copy of
Leonard Liesen's book 'Endurance: a French Perspective'.
Fourth, fifth, and sixth places will receive a gift certificate from
Riding Warehouse
for $50, $25, and $10, respectively.
Winners will be announced on Endurance.net early next week. Stay tuned!