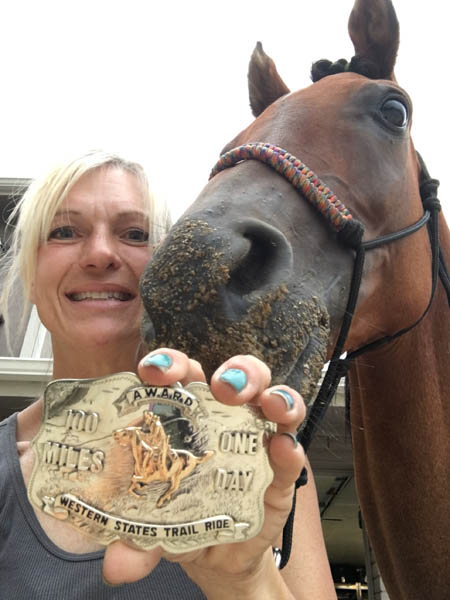 August 5 2019
Endurance.net's second photo contest, "HORSIE" (Horse+Selfie) displayed the enjoyment and hilarity that our equine companions can give us. Riders shared their favorite photos of some of their favorite companions.
The gallery is here:
https://photos.app.goo.gl/TCtSyubELsueg8856
First place winner, by highest number of votes, is Michelle Sharp. Her HORSIE photos included her 16yo Arab gelding Sterling (GAA Sterling Grey) -"He LOVES having his picture taken and is always game for a photo bomb", her 17yo Arab gelding Dream (Dream on SA) - "He thinks the only reason to take a sefie is to get a cookie and he nudged a little reminder here", her 26yo gelding Zyn (Zynzation) - "after a ride and a friend's horse decided to photo bomb. Zyn did 2 LD's last year at the ripe age of 25!", and her mare Rue (ROL Burning Love) - "with our Tevis buckle from 2016!".
Congratulations Michelle! She will receive a small painted portrait of her choice, courtesy Steph Teeter (
http://stepht.faso.com/
).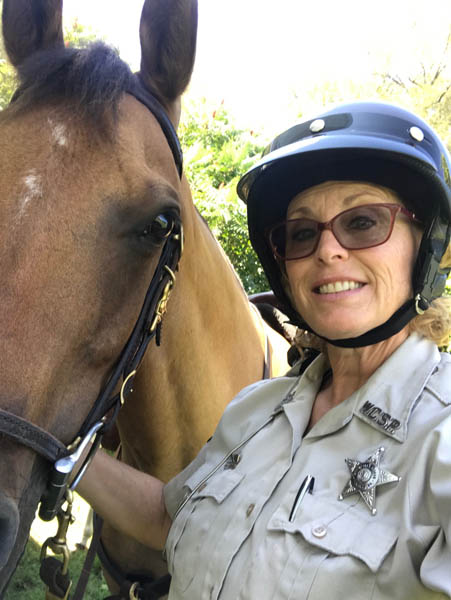 Second place goes to Linda Ferguson. Linda's endurance horse, Menominee Windstorm, also serves as a qualified police horse for the Wyoming County, NY, Sheriffs Department Mounted Unit. Proud mom Linda is a mounted officer as well. Linda will receive a copy of Merri Melde's book
Tevis Cup Magic: Taking on the World's Toughest Endurance Ride
.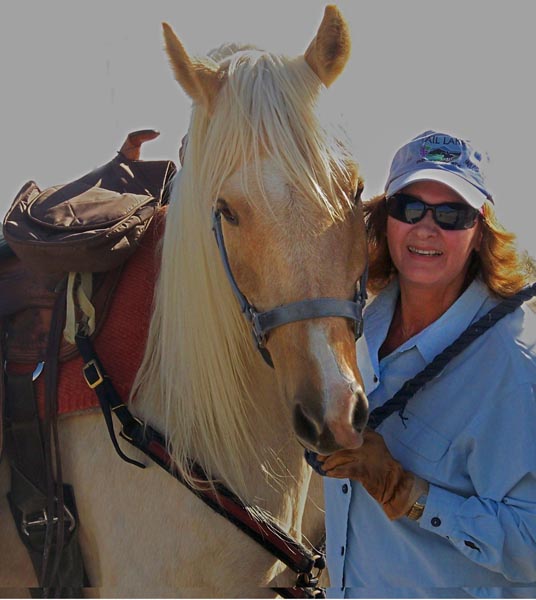 Third place goes to Sandi Harris. Sandi sent in two photos. One is of her 18-year-old Arabian cross Sayir, riding in the Southern California desert, about 5 miles form the US/Mexico border. Together they have over 2000 LD miles. The second photo is of her Arabian Aart AJF. She rescued him in Southern California, "and now he's a beautiful 3-year-old!" Sandi will receive a copy of Leonard Liesen's book,
Leonard Liesen's book 'Endurance: a French Perspective'.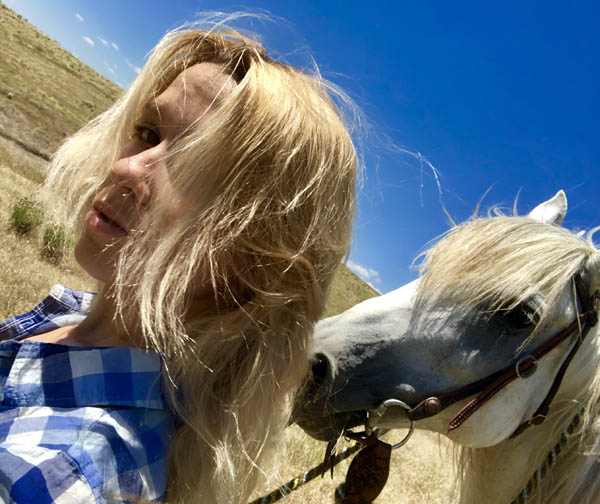 Fourth place goes to Cat Cook. Cat calls her horse Diamonds her "better half." Her photos show them after 10 miles of training in the sand dunes and heat in Bruneau, Idaho. Cat will receive a $50
Riding Warehouse
gift certificate.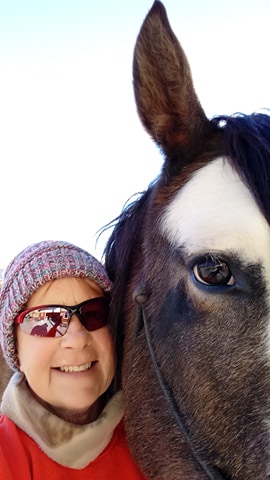 Fifth place goes to Chris Samson, of Ola, Idaho. Chris sent in photos of her BLM mustang Shaman Samson. Shaman came from the HMA herd in Nevada. "He is a sweet big boy, 15.2 hands at 4 years old." Adopt a mustang, Chris says. "They are awesome!" Chris will receive a $25
Riding Warehouse
gift certificate.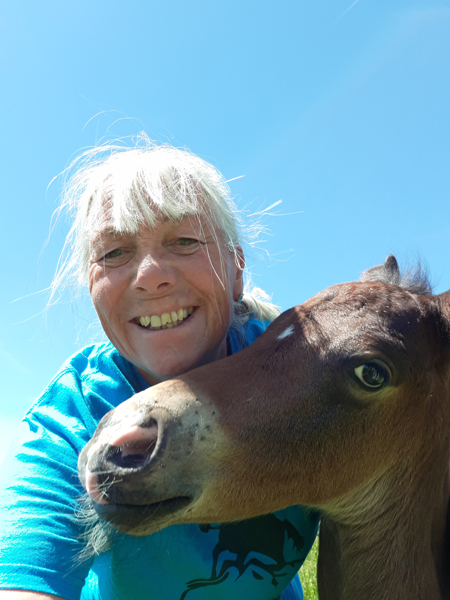 Sixth place goes to Karen Bumgarner of Parma, Idaho, who sent in a selfie of her new Appy foal, Pard. Karen will receive a $10
Riding Warehouse
gift certificate.
Thanks to all who participated in our second photo contest!
Endurance.net's first photo contest was
"Between the Ears"
. Stay tuned for the next one this fall!