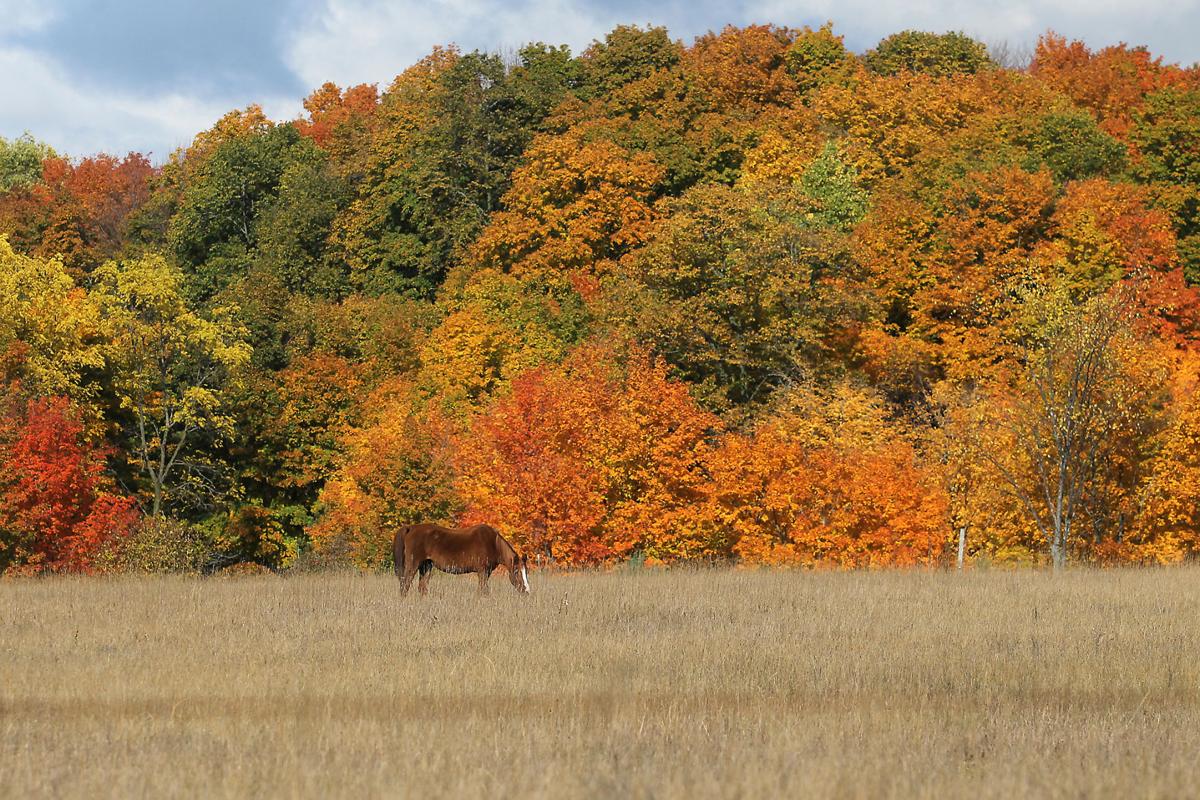 Record-eagle.com - Full Article
Story by SALLY BARBER • Photos by JAN-MICHAEL STUMP and INTERLOCHEN STATE PARK Oct 11, 2019
Editor's note: This article was published in Grand Traverse Scene magazine's Fall 2019 issue. Pick up a free copy at area hotels, visitor's centers, chambers of commerce or at the Record-Eagle building on Front Street. Click here to read GT Scene in its entirety online.
The Michigan Trail Riders Association thinks the state Shore-to-Shore Trail is something to sing about. The organization's annual October Color Ride completes the group's 56th year of saddling up for the iconic Empire to Oscoda crossing.
Veteran rider Judy Schlink of Kalkaska has logged 5,000 miles in the saddle over the years. She completed five 220-mile Shore-to-Shore Trophy Ride crossings as one of the trail's early riders. Back then, as now, the day's ride concluded with the equestrian group singing around the campfire Old West style.
"We wrote two songs," Schlink said. "One was about riding to Tawas — and it's still in print."
The original trail songs and others were assembled into the group's official songbook celebrating trail life, said MTRA spokesperson Jan Wolfin. Wolfin plans to complete her 51st Lake Michigan to Lake Huron crossing in September.
"Just because I did 50 doesn't mean I'm going to stop," she said...
Read more here:
https://www.record-eagle.com/news/gt_scene/trail-riders-snag-front-row-tickets-to-autumn-color-show/article_6dfd6584-b22b-11e9-a6c8-a7f946e3713d.html