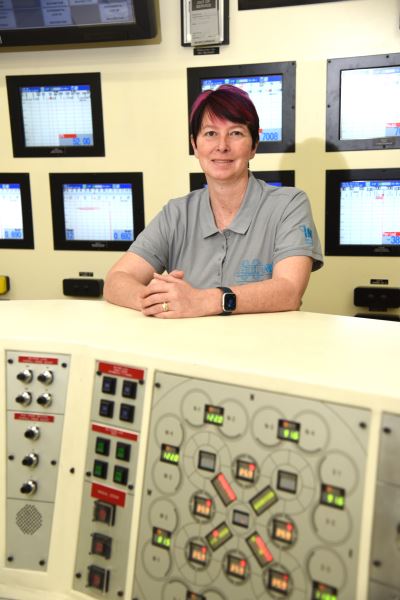 IdahoFallsMagazine.com - Full Article
INL employee uses endurance equine racing to explore the great outdoors
Published online: Apr 02, 2020 Articles, East Idaho Outdoors Rebecca Jones
Jessica Cobbley loves preparing others for the ride of their lives.
In her work at Idaho National Laboratory, Cobbley works as an Advanced Test Reactor e-learning technologist. She spends her days finding ways to incorporate new technology like virtual and augmented reality or 3-D printing into the training classroom for the national laboratory's test reactor.
Off the clock, Cobbley spends time with her passion of equine endurance racing – and works to help others in Idaho enjoy her beloved sport as well.
Growing up in Montana, Cobbley claims she was "riding horses before I could walk." Her love for horses only grew when she discovered long-distance competitive trail rides at the age of 11. She spent years training, competing and caring for her horses.
She began endurance racing in 2014. Today, Cobbley and her husband both compete in the sport. The couple has seven horses, three of which are used for the difficult endurance races...
Read more here:
https://www.idahofallsmagazine.com/2020/04/along-for-the-ride