April 2 2020
First and foremost, in this time of social distancing and lockdowns and uncertainty with COVID-19, we at
Endurance.net
would like to send all of you best wishes for staying well and coping. We hope you can still get your horse therapy and horse hugs on!
We will continue to provide our usual US and world-wide endurance news, stories, and uplifting equine-related entertainment for distraction and to look forward to the time we emerge on the other side of this, ready to get back to riding and the sport we all enjoy.
Endurance.net
is suspending advertising fees for the months of March and April due to coronavirus and the economic situation, and we are offering 2 free months for new/introductory advertisers. As always, we will continue to promote and share our advertisers' businesses through our popular social media channels,
Ridecamp
,
Instagram
,
Twitter
, and
Facebook
.
We do want to thank our current advertisers for the mutual support. Please take time to look them, shop, and keep them in mind as we all go through this journey together. Thank you all!
Interested in new advertising? Contact
steph@endurance.net
.

Belesemo Arabians - in Caldwell, Idaho
has been breeding quality endurance and sport horses for more than 35 years. Horses with Belesemo bloodlines account for 18 National AERC titles, 23 U.S. National Champion, Reserve Champion and Top Ten Sport Horses,and numerous Regional & Best Condition placings, in addition to numerous Class A and Open show ring wins.
In the 2016 Tevis Ride - 3 horses sired by stallions in the Belesemo breeding program were in the Top 14. Belesemo Arabians are becoming known as "the definitive endurance horse", the Cadillac of trail horses. Their versatility in all areas of halter & performance are widely accepted.
***
Cypress Trails Equestrian Center
- in Humble, Texas. Darolyn Butler's stables offer adventure trail rides, training and lessons, horse boarding, and more.
WE ARE OPEN FOR BUSINESS! We have established a safety protocol for our staff and customers and are supplying surgical gloves to riders. There are no crowds and we ride in the fresh air along the creek. Reservations adored. Walk-ups will be accommodated if possible, but those with reservations will be given priority. Book online 24/7 or call 281.446.7232 8:00 am to 7:00 pm.
***
The Distance Depot
- The Distance Depot has grown into one of the premier shops, for custom made Beta BioThane tack, endurance and trail riding equipment supplies in the nation.
Manufacturing their products in the USA remains important to the integrity of their business, as well as offering proven, innovative products that are used by top riders in the endurance and trail riding communities. Maintaining expert customer service, and providing the fastest shipping available on all of their orders, continues to be a top priority for this company.
***
Dixie Midnight No-Sweat Vent Pads
- Dixie Midnight No-Sweat Vent Pads are made Exclusively For Horses By Riders Who Care, right Here In The USA!! No-Sweat vent pads are guaranteed to perform as described and the FAQS are......There is no finer piece of tack made.
This is how the No-Sweat vent pad is placed upon your horse. Your No-Sweat rests on your horse's back, your saddle pad rests on the No-Sweat, and your saddle rests upon your saddle pad. Your horse will be cooler and more comfortable, your saddle pad will stay clean and dry, no matter how hard you ride.
***
Drinkers of the Wind Arabians
in Bellevue, Idaho - Robert Bouttier has owned and operated Drinkers of the Wind Arabians since the 1970's and named it Drinkers of the Wind Arabians after the book written by Carl Raswan.
Robert raises mostly Polish Arabian horses with the Forta and Sabellina bloodlines which produced the great horses such as Sambor, Sabson, Samtyr, Monarch AH, Falat, NF Proof, etc. French Arabian bloodlines have also been included in the DWA breeding program by stallions such as Haffir el Rimal, Chndaka, Ala Croixnoire, Falina des Fabries, and Darwinn. Many of the DWA horses have excelled at the racetrack as well as in endurance, and others have made excellent pleasure and trail horses.
***
Equipedic Saddle Pads
- Can a saddle pad improve your horse's performance? Can it increase the oxygenated blood flow levels across the horse's back? Can it help build strength and accelerate muscle recovery? Will it provide your horse with more energy without supplements? Can a saddle pad lower the body surface temperature of a horse? Can it eliminate saddle fit problems and pressure points? The answer to all of these questions is a resounding YES, if it is an EquiPedic® Saddle Pad! There is no other saddle pad like it!
EquiPedic, Inc. has utilized the latest in space age technology and proven existing technology to bring you the ultimate in equine comfort! A saddle pad that actually lowers the body surface temperature of your horse, increases the transcutaneous oxygen levels of your horse's back, increases energy levels, and speeds muscle recovery. All while protecting its back!
All in an orthopedic, anti-slip, anti-bacterial, anti-fungal, machine washable saddle pad! Combining phase change material, Celliant (formerly known as Holofiber), and the most advanced impact reduction material, Confor™ material, with natural wool and non coated breathable 1000 denier Cordura eliminates saddle fit problems, increases oxygen, energy, muscle recovery and keeps your horse cooler when it's hot and warmer when it's cold!
***
Euroxciser
- We've been manufacturing Horse Exercisers for over two decades. It's our focus and all we do. Built strong to last and meet your horse training needs every day, all day, year after year.
Owning a EuroXciser is an investment to improve the performance and health of your horses. The euro walker opens a wide range of training opportunities. Improve your horses' fitness base with daily work plans. Integrate interval training to build strength and speed. Rehabilitate horses in a safe controlled environment. Exercise several horses at once saving time with fewer hands to manage the work. Keep your older horses sound and in shape. Prep your yearlings and foals for sales. The options are many; transform your facility with a EuroXciser. Find training tips and more on our
blog
.
***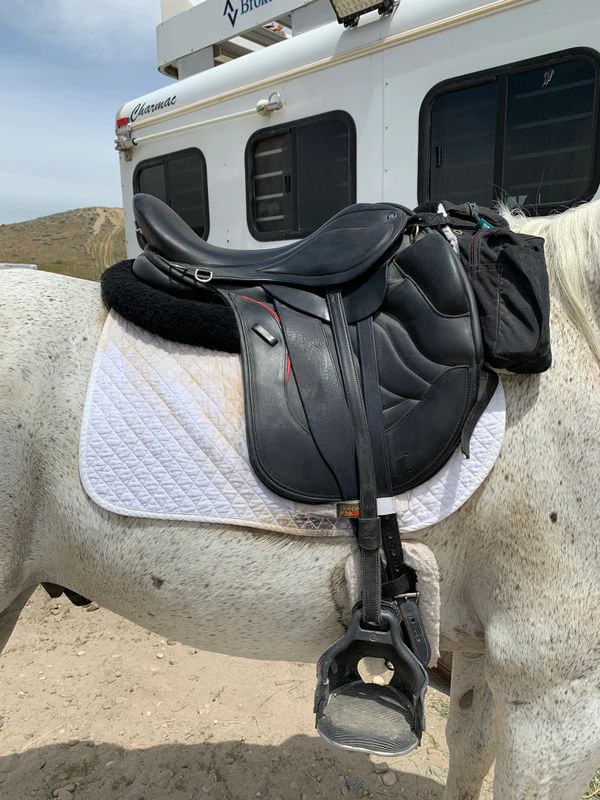 Idaho Saddle Company
- Welcome to Idaho Saddle Company - Trail & Endurance Saddles
Let's find your new trail or endurance saddle today! I have a large inventory to pick from of new, used, and demo saddles or I can order you a new custom Arabian Saddle Company saddle. I went through a ton of trail and endurance saddles before I found Arabian Saddle Company saddles. I have ridden in an ASC Solstice for 10 years and own two of them. They are the best English saddle for trail riding and endurance riding. I am always amazed at how they fit me and my three horses that have different shaped backs.
***

Moss Rock Endurance
- MRE is a maker of Beta Biothane® tack, and it's created right here in the USA. Excellent customer service and high quality tack has always been and remains our highest priority! Additionally, you'll find a wide assortment of headstalls, reins, saddle accessories, and dog equipment.
A family-owned business since 2000, Moss Rock understands your passion, so let's tack up and ride!
***
Renegade Hoof Boots
- The Worlds Highest Performing Hoof Boots! Proudly manufactured In the USA by Lander Industries Inc.
Featuring unique pivoting heel captivator technology; if properly sized, fitted, adjusted and installed, the Renegade Hoof Boot will not rub, not even for distances of 100 miles (Tevis proven) and requires no accessories whatsoever to accomplish this feat.
The Renegade® Hoof Boot has been a long time coming but its arrival represents the unleashing of the inherent performance potential of the barefoot performance horse, providing them with the extra protection they need to achieve unprecedented levels of performance over the toughest of terrain.
***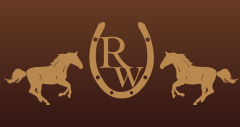 Riding Warehouse
- Affectionately called "RW" by its devotees, Riding Warehouse is Your One-Stop Online Tack Shop for English, Western and Endurance riders. Located in San Luis Obispo, California, Riding Warehouse offers a wide selection of quality equine products including horse tack, riding apparel, horse trailer and stable equipment, plus gifts for horse lovers. RW everyday mainstays are: Free Shipping & Free Return Shipping (for a year!), Guaranteed Lowest Prices, and Unbeatable Customer Service.
The RW Creed tells you more about the heart and soul of Riding Warehouse and its staff. Get to know each of our crew members' backgrounds and horse interests on our blog's RW Crew Bios page. We welcome you to engage with us in-store, via our website (try live chat!), or social outlets - say 'hello' and share a photo with us on facebook!
Happy Riding!
***

Slypner Gear
- Quality Gear for Horse & Rider. 
We personally test each product we offer, so we know each one is high quality and will serve our riders well so you can turn to our dedicated team to deliver quality horse care products and the finest riding gear. At Slypner Gear of Claremont, New Hampshire, our large selection of products includes hard-to-find products for trail riders and horse aficionados.
We specialize in products designed especially for the trail rider and horse – from grooming supplies and supplements to saddles and heart rate monitors. We are also the home of Slypner Athletic Horseshoes, designed and developed in Denmark. Our name was derived from the mythological Nordic horse with 8 legs that walked on water, in the air, and over the ground. We strive to offer products that enhance the well being and health of the horse, the weekend warrior and the seasoned competitor. Here you will find high quality products designed for the horse and rider who do it all – just like Slypner!
Slypner Gear is a division of the Slypner Athletic Horseshoe Company located in Claremont, New Hampshire. Building on the concept of Slypner shoes which put the horse's comfort first, we have sought out superior products for the trail and endurance horse and rider. Our goal is to provide a complete and convenient source for tested products for the trail horse and rider. If you can't find something you're looking for on our site please call us and we will try to help you.
***

Specialized Saddles
- "The worldwide mission of Specialized Saddles is to alleviate horse's sore backs, resulting from poor saddle fit. Specialized Saddles provides both horse & rider with unequaled comfort." We are blessed to have made great strides toward achieving this goal. Our customers and their input & support keep Specialized Saddles growing and improving.
Specialized Saddles more popular features are:

* Adjustable stirrup positions (forward, balanced or centered). 

* Patented 3-D (three dimensional) fit system, allowing you to fit multiple horses. 

* Lightweight close contact saddle.

* Custom saddles, built to fit the rider's specific needs.
The patented adjustable 3-D fitting system developed by David Kaden has greatly improved saddle fit. This improved technology has led to superior performance by horses worldwide, Specialized Saddles has customers and sales representatives around the world.
***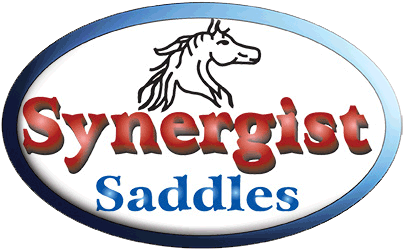 Synergist Saddles
- Custom saddles for you and your horse or mule and all your riding needs. Whether you are looking for custom Western Trail Saddles, Lightweight Trail Saddles, Endurance Saddles, or English Saddles we have just what you need.
As a custom saddle maker, our saddles are hand made in Cheyenne, Wyoming. Each of our custom made saddles are fit to you and your horse or mule. You'll also find matching tack, articles about horse care, horse health and saddle fitting.
* Patented EQUImeasure Kit included with every custom order to ensure proper fit of your horse or mule
* With the kit it's like having your horse or mule right there in the shop
* The fit of your saddle is adjustable for life to accommodate the growing or aging horse or mule
* Saddle can be adjusted for a new horse or mule of similar width back
* For multiple horse needs we can build a generic tree bottom to fit the type of horses you ride
***
Taylored Tack
- Designed with your horse in mind!
Are you tired of the same old BioThane® and Beta® tack out there? Taylored Tack™ has the solution! We make quality, hand-crafted, unique tack designed with you and your horse in mind. . . . and most importantly, our tack is made in the good ol' US of A with Stainless Steel hardware, guaranteed not to rust or fade!
Whether it's an Arab or a Warmblood, size does not matter. Our solution and commitment to you will be to provide unique and beautiful tack . . . that fits properly.
Each Taylored Tack™ product is individually hand crafted by Amanda Taylor, with close attention to detailing down to the last stitch. No other Beta® and BioThane® tack manufacturer comes close to the quality of Taylored Tack™.
Taylored Tack™ is proudly made in the USA