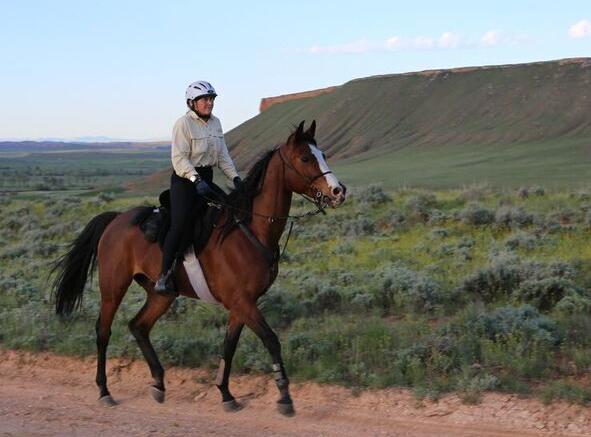 Ravallirepublic.com - Full Article
Bill Speltz Aug 5, 2020
MISSOULA — Six weeks after landing in intensive care after being thrown from a green horse, Suzanne Hayes was back in the race Saturday.
The 10 broken ribs and collapsed lung couldn't stop the 66-year-old rural Arlee resident. Neither could the fractured vertebrae or lacerated liver.
Hayes' specialty is all about endurance. Her father, the late Bob Hayes, attained legendary status in Missoula as an endurance runner. His daughter, Suzanne, favors endurance horse races.
On Saturday, Hayes won the 50th annual Big Horn 100 in Shell, Wyoming, in a time of 15 hours and 15 minutes.
"My doctors probably aren't going to be happy to hear I did this, since I was in ICU for five days and the hospital for another 10 after that," she said...
Read more here:
https://ravallirepublic.com/sports/article_81d67e73-a929-5487-99ff-1185815299b1.html