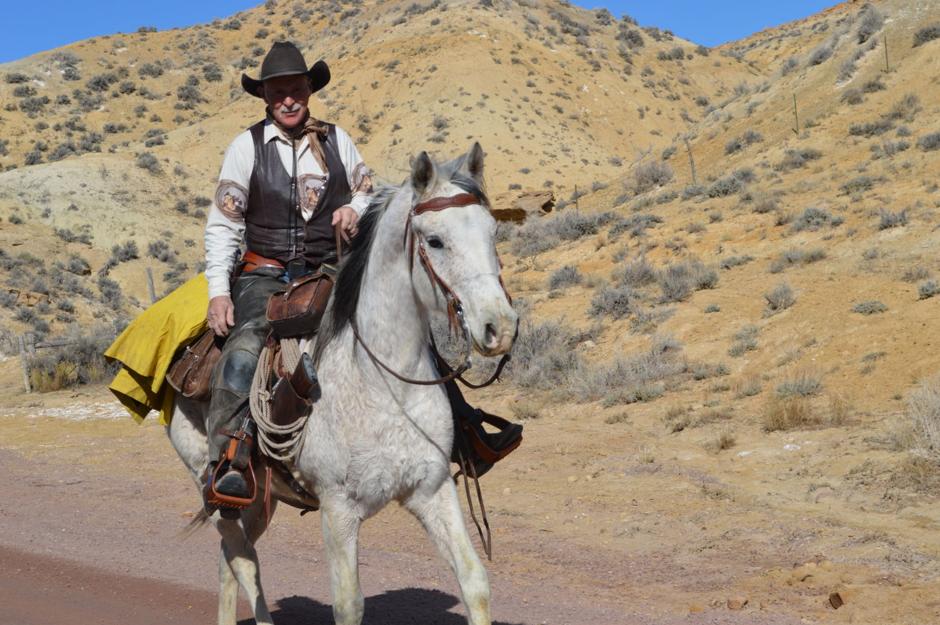 Nogalesinternational.com - Full Article
Posted: Wednesday, April 29, 2015
By Marion Vendituoli
For the Bulletin
One of the horse trailers parked recently at the Sonoita Fairgrounds didn't pull in loaded with racehorses for the meet next week. While the barn area was buzzing with jockeys, trainers and beautifully groomed thoroughbreds and quarter horses, the grassy area that was the temporary home for Nancy and Len Crow held two Arabian horses that pastor Len Crow had been riding as part of his mission to travel from Deadhorse, Alaska to Guadalajara, Mexico, a journey of 6,790 miles.
This is the sixth ride that Crow has participated in to raise money and awareness for orphans in developing countries. The couple is involved in fundraising for five orphanages in five countries: the Philippines, Guatemala, India, Mexico and Cambodia. The Crows established and run the Cambodian orphanage themselves, and plan to travel to Cambodia after Pastor Crow finishes his ride.
Crow, who is pastor of the North Country Baptist Church in Ontario, Canada, is riding this time to help fund the Annabel de Vallejo Orphanage in Jalisco, Mexico. He began the ride last June in Deadhorse, where it was still snowing, and travelled through the Yukon and British Columbia into the United States.
Richard and Debby Howell of Montana joined the Crows there and help Nancy Crow as part of the support team, driving the trailer and campers to meet Crow each evening. He covers approximately 25 miles each day...
Read more here:
http://www.nogalesinternational.com/news/long-distance-rider-stops-in-sonoita-on-way-to-mexico/article_28ec02a6-ee86-11e4-a1b2-3bf8197701a3.html