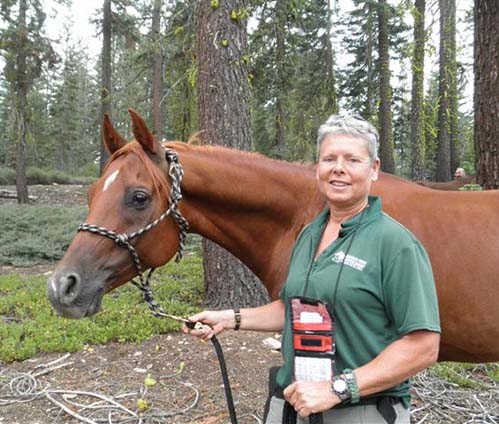 Chronofhorse.com - Full Article
September 30 2015
By: Sara Lieser
Veterinarian Kathy Broaddus always dreamed of someday completing the 100-mile Western States Trail Ride, better known as the Tevis Cup. But, you know, I've always dreamed of competing at the Olympic Games too, and for an amateur rider with a full-time job and no magic money tree in the backyard, the odds of doing either were about as unlikely.
However, Broaddus, of Bluemont, Va., accomplished a remarkable feat this summer when she managed to not only complete the notoriously difficult endurance ride, but also to finish in the top 10 in her first attempt on Aug. 1.
"It's always been on my unofficial bucket list to go to Tevis because everybody wants to do Tevis," she said.
Broaddus adores all things endurance. She's been a runner since high school and ran the Vermont 100-mile Endurance Race herself, although she admits that after pounding out 100 miles on her own two feet, she'd prefer to cover that distance on a horse.
But any event that combines running and riding over distance is her thing. Make no mistake, at 53 years young, Broaddus is a competitor. She radiates intensity and coiled energy, but her ready smile and quick raucous laugh put you instantly at ease. Line up next to her at the start of a race though, and you're going down...
Read more here:
http://www.chronofhorse.com/article/amateurs-us-kathy-broaddus-rewrote-her-bucket-list-after-tevis-cup