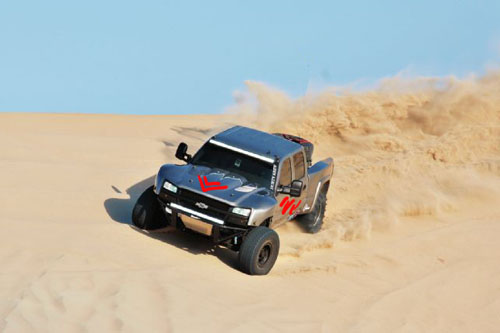 February 27 2016
Oreana, Idaho - A number of top Northwest endurance riders and horses are expected to vie for honors in the 11th annual Owyhee Tough Sucker Endurance Cup
Race
Ride, which will be run up the crick over the championship distance of 50 miles on April 2.
The Idaho
race
ride is being held under the directives of veteran Owyhee ride managers Steph Teeter and Regina Rose.
"Riders from southwestern Idaho, and possibly southern Idaho, central Idaho, eastern Idaho, southeastern Idaho, northern Idaho, in addition to maybe-if-we're-lucky some out of staters will battle for honors," said Teeter, Director General of the Up The Cricksters Equestrian Club.
"For the first time ever, the winner of this glorious endurance
race
ride will walk away with a 4WD vehicle. And, what the heck, the rest of the Top Ten will get the same thing.
"Apart from this, since the Tough Sucker
races
rides invariably turn out to be a bit chilly, a warm meal will be distributed to all those who participate in the 50 mile
race
ride. Those who participate in the 25 mile
race
ride will receive the same," Teeter added.
Chief Information and Menu Advisor Admiral Rose commented, "We feel that someone needs to up the game of endurance in Owyhee County. Who wouldn't want to be seen around the town of Oreana (population 8, maybe 9), in fact the 7,697 square miles of Owyhee County, in fact the entire country with a shiny new 4WD vehicle, won in an endurance
race
ride?"
For more information on the Tough Sucker ride and to sign up, see:
http://www.endurance.net/international/USA/2016ToughSucker/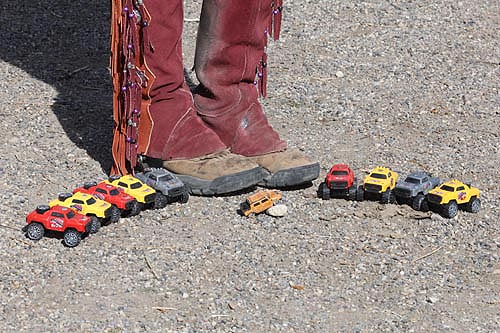 *Awards are as pictured right here. They are plastic. They are worth not more'n a dollar each. Get Tough, Suckers!