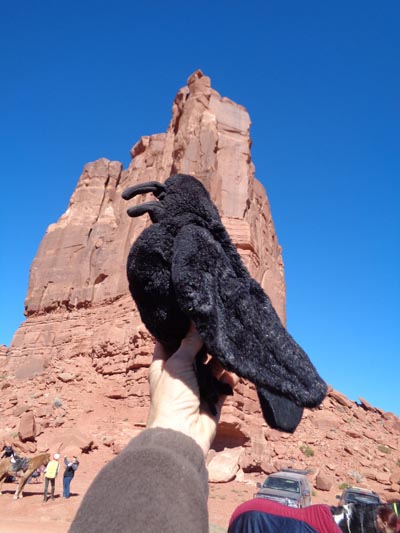 November 25 2017
by Merri Melde-Endurance.net
The Raven made AERC history* at the 2017 Moab Canyons endurance ride in Utah when he hit 8000 AERC miles.
He's done a lot in his lifetime: besides being an avid US endurance rider, he's
ridden horses around the world (he even rode an official 20-km endurance ride in France on God's Horse!,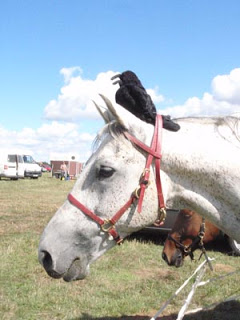 and a New Zealand endurance horse who was in Lord of the Rings!),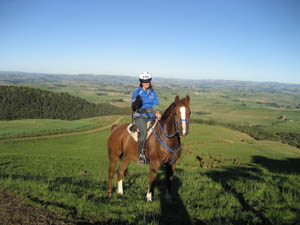 worked as a sound engineer for a black gospel musical around the world,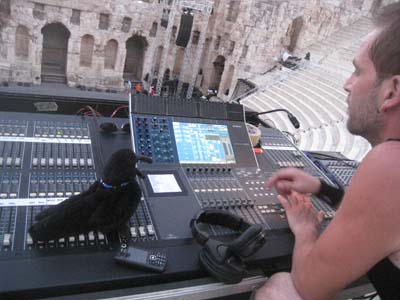 been
immortalized in a tattoo
,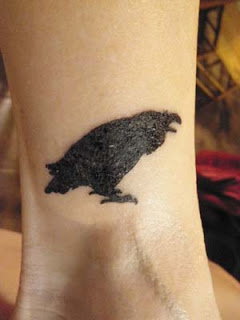 visited many US National Parks, climbed Mt Whitney,
sat on the King's Royal Yellow Carpet in Malaysia
,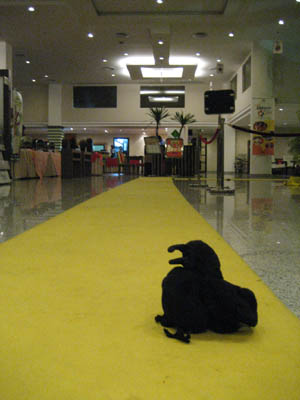 got lost/Ravennapped/disappeared/gone in Brisbane, camped out overnight solo in Escalante Canyon in Utah (which took me a 20-mile hike to retrieve him…).
And of course he
owns the Most Beautiful Horse On The Planet, Stormy
.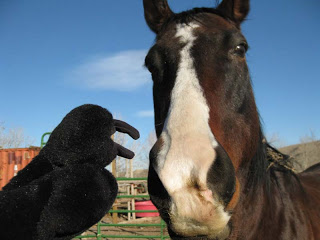 The Raven's most favorite spectacularly scenic endurance rides have been Moab Canyons in Utah (in 2013 and 2017), the Eastern High Sierra Classic in California (many times). One of his most adventurous rides was the Tevis Cup. In fact, The Raven has two
Tevis Cup buckles
, and I only have 1!
His toughest ride may have been aboard DWA Saruq in the 2014 Owyhee Tough Sucker, where The Raven and I were both wore plumb wore out after that one! Two of his funnest rides were the 4-day Death Valley Encounter in California aboard the great Zayante in 2002, and the 5-day Owyhee Canyonlands on the Best-Ever Jose Viola in 2011.
You may not always see The Raven, because he's always stuffed down in his Raven Bag attached to the saddle. And lately, particularly in the summers, I've learned to put him inside a gallon ziplock bag inside his Raven Bag, so he doesn't come out smelling like horse sweat. In which cases he gets to
take a bath afterwards.
Ravens enjoy hot baths after 50 mile rides just as much as human endurance riders do.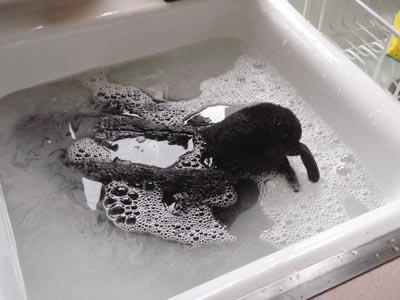 He's always happy, always has a great and easy time of riding many different horses (even if it's not always easy for his rider!). He doesn't have a favorite. He loves them all, through 17 seasons of 8000 miles and endless adventures around the world.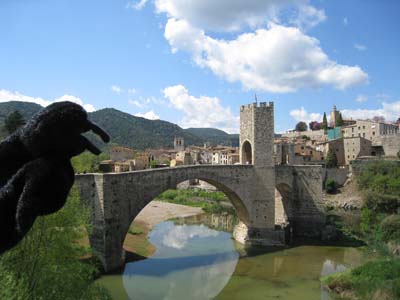 If we could all ride endurance like Ravens, the world would be a happier place.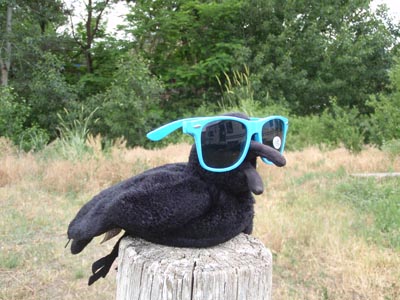 *This claim is totally undocumented, except in my head. But I'm 99.99% sure it's true, because who else is riding with a Raven? Speak up now, or forever hold your Raven Peace!
**Because I said so.
***Technically, The Raven actually has 55 more miles than I do, including 2 more 100s than me… it's complicated to explain, but he does!