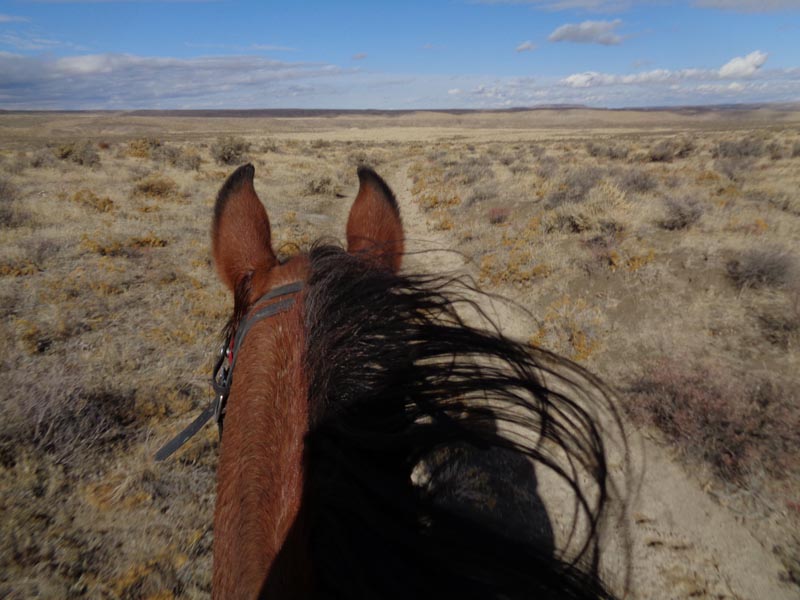 Tuesday November 7 2017
by Merri Melde-Endurance.net
We had it all for the last ride of the season, the Owyhee Hallowed Weenies: gently watered trails (after 4 months of no rain), a little morning sleet/snowballs, a little afternoon sun, 1 little bouquet of purple asters on the trails, a glimpse of the Owyhee mountains blanketed in a heavy coat of snow, a couple of new riders all the way from Portland, a bonfire in the driveway, a modest group of riders, good chili, good bluegrass jamming, several Princesses, an eye-popping Lady Godiva, a butterfly, and Winnie the Pooh (winner of the Halloween contest).
18 started the 50 with 17 finishing. Dick Root and OFW Alivia nipped Lynn Rigney and Predictable, with Predictable getting Best Condition. Junior Laura Nicholes finished her first 50 on her little gray gelding Hugo, riding with sister/sponsor Beth Nicholes on DWA Zifhaffir. They were the Princesses on trail. We all forgot to throw Laura in the water trough afterwards for her congratulations, so, next year, watch out, Laura!
9 started the 25 with 8 finishing. Debbie Grose and her super horse Jack out-squeaked Nance Worman and Fancy for the win, with Jack getting Best Condition.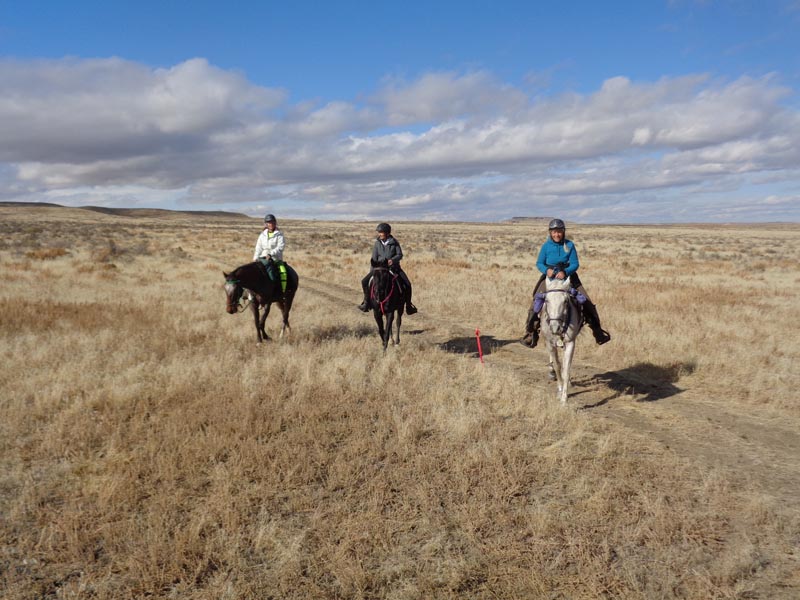 Our horses were fast and forward and fun on the 50. I book-ended my ride season with a substitute jockey ride on Sarah's horse Dezzie (thanks Sarah!) - started with the Owyhee Tough Sucker in April and ended with the Owyhee Hallowed Weenies. We followed Connie and DWA Saruq, and that made a most excellent 665-mile season for both horses and a first 100-miler for both (and for Junior Sarah!).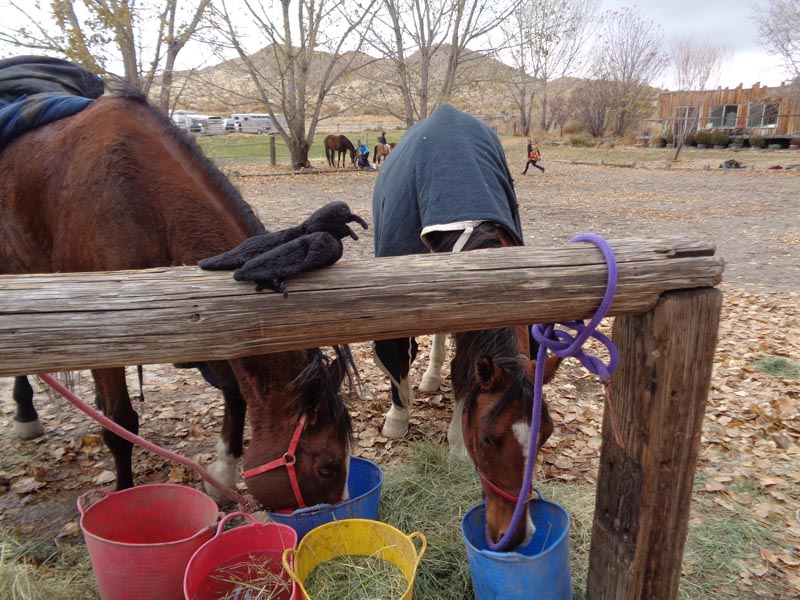 A good part of the little village that is SWITnDR came out to ride (including The Raven), or hang out and help, and to bring down the curtain on the 2017 Northwest ride season.
Bring on hairy horses and winter!
More on the ride at:
http://www.endurance.net/international/USA/2017OwyheeHallowedWeenies/