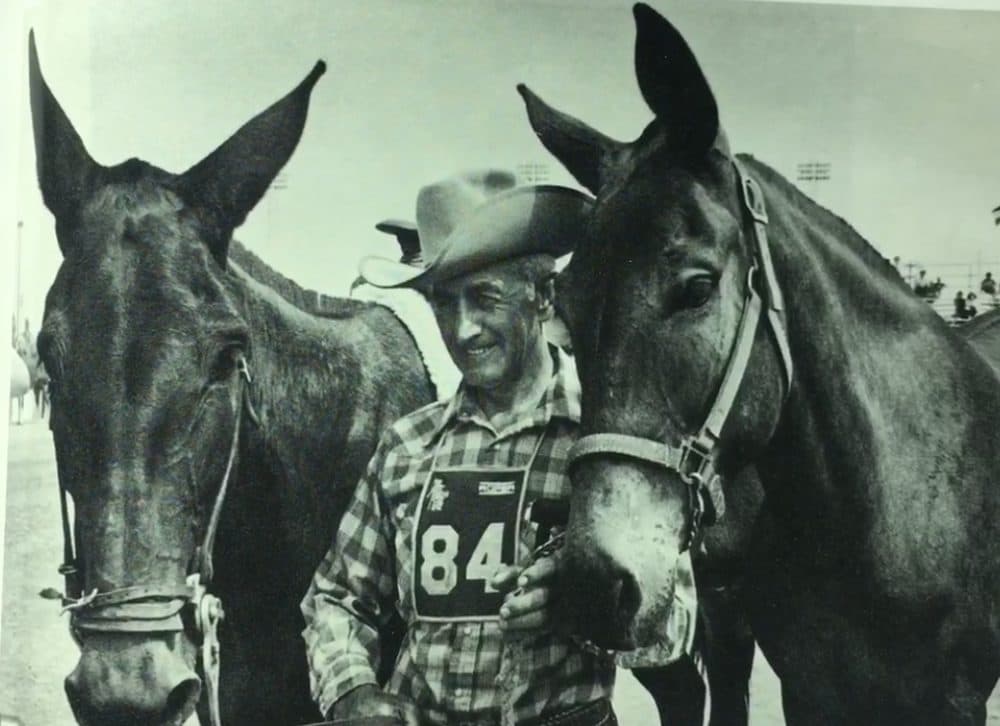 WBUR.org - Read or Listen
July 28, 2017
Martin Kessler
The year was 1976.
"People were looking for a party," recalls Curt Lewis, who in 1976 had just finished his journalism degree at Wichita State. "Vietnam was just over in '75. Watergate was over. Nixon was gone," he says. "Everyone was looking for a good time."
And there was an excuse to celebrate. The U.S. was turning 200 — and the birthday party seemed to last all year.
In honor of the bicentennial, trains and airplanes were painted red, white and blue. A fleet of tall ships sailed down the Hudson River.
And there was a horse race unlike any other.
The Great American Horse Race
It was called the Great American Horse Race, and it would span nearly 100 days and 3,500 miles, starting in New York, heading to Missouri, and then following the Pony Express route to California.
Lewis was hired by the race organizers to document all the greatness and Americaness of the Great American Horse Race. And also the competition.
The rider who covered the distance fastest would get $25,000 – worth about $100,000 in today's dollars.
About 100 riders signed up. Cowboys took a break from rodeos. World War II veterans, finished with their missions on submarines and B-17 bombers, also entered. So did a sheriff — and even an Austrian count...
Read or listen for more:
http://www.wbur.org/onlyagame/2017/07/28/best-of-virl-pierce-norton-horse-mule-race