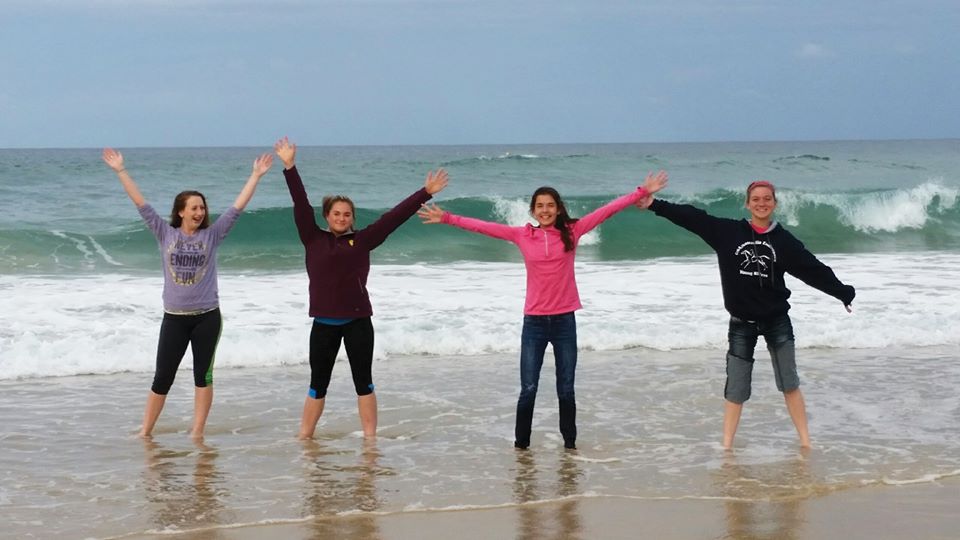 AERC.org
YOUNG RIDERS EXCHANGE! Attention young riders between the ages of 13 and 20: We are in the early planning stages of the AERC International Youth Exchange. We will be going to a safe country in 2019 but have yet to make final plans on the location. We will be taking up to 4 young riders. In 2016 we took 4 young riders to Australia for a trip of a lifetime (see photos)! 
Qualifications in order to apply: 
1. Must have 500 AERC endurance miles 
2. Must have ridden more than one horse in competition 
Online application: 
https://aerc.org/2019exchange
Application deadline: August 31, 2018 
This is still a pilot program of AERC. The funding has been obtained from the Gator Run Benefit rides, veterinarians who have worked these rides, silent auctions and also sponsors. If anyone would like to help out with funding please contact either the AERC Office or Connie Burns-Caudill. Looking forward to another exciting trip with our young riders.