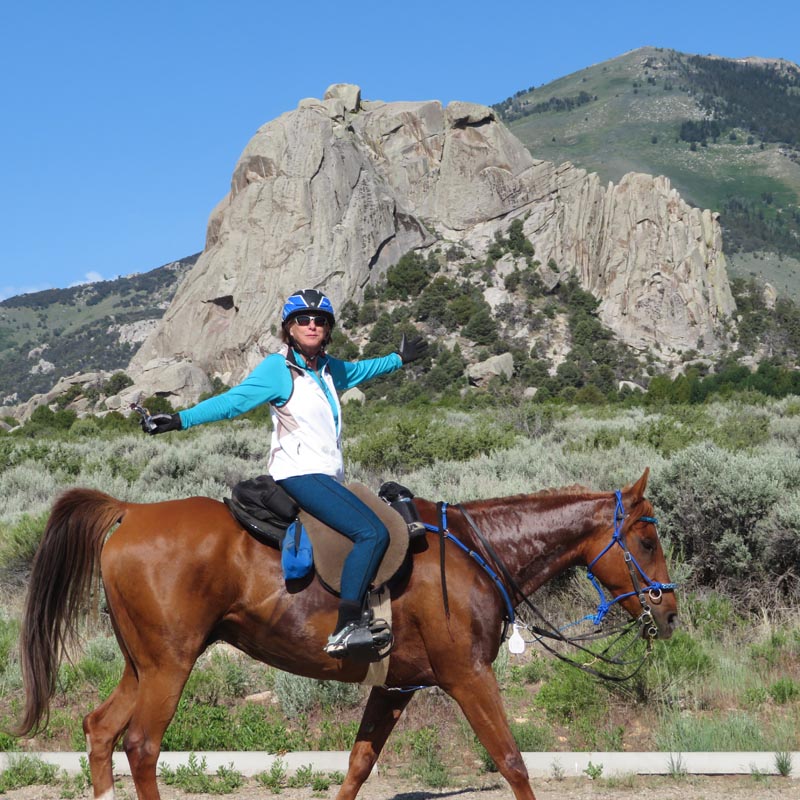 The 9th rendition of City of Rocks Pioneer endurance ride is coming up: June 6-7-8 in Almo, Idaho.
Basecamp is a large field adjacent to the City of Rocks National Preserve, elevation 5500 ft. The trail footing in this area is very good, with just a few rocky sections - it is NOT a rocky ride! City of Rocks is known for its botanical diversity - you'll see cactus, pinion pine, sagebrush, aspen and sub-alpine fire - all on one day's ride! The wildflowers should be in full bloom in June!
The park has amazing rock formations and scenery, as well as a rich pioneer history which you will experience on the trail. We will have marked Trail rides as well as 25 and 50 mile rides each day. There are plenty of things to do for families and fun. Durfee Hotsprings has swimming and soaking pools for every temperature preference (be sure to bring your swim suit!). Try the Great Pizza at Rock City, and explore the trails and scenic spots. 
City of Rocks is also the first leg of the
Idaho Ironhorse
: One Horse & Rider, Nine Days, 465 Miles, of City of Rocks, Top O' The World Pioneer (July 26-28) and Autumn Sun Pioneer (October 11-13).
Trail maps have been updated: Day 1, with a 30- and 50-miler, takes you to and through Castle Rocks State Park; day 2 and 3 trails are in COR National Reserve up to Indian Grove at the top of the park, with a 25/55 on day 2 and a 25/50 on day 3.
Riders may register on site, or you can also email your info: [Name, AERC#, Horse(s) AERC# ] to Regina Rose at
rrose4u2002@yahoo.com
to give us a head count.
For more information see
http://www.endurance.net/international/USA/2019CityOfRocks/