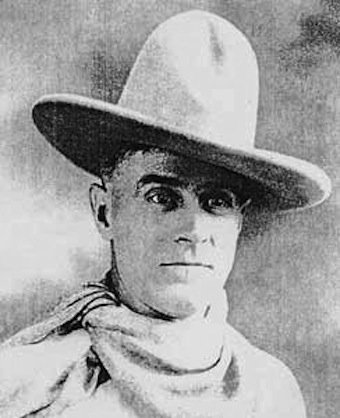 GMoutlook.com - Full Story
Rutland — A popular Disney/Touchstone movie, titled "Hidalgo"—directed by Joe Johnston, starring Viggo Mortensen, and written by Vermonter John Fusco—has had a number of western, and Vermont, history scholars in a tizzy ever since its 2004 release.
The "based on a true story" movie, now available on DVD for home viewing, tells the amazing tale of U.S. Cavalry dispatcher, Buffalo hunter, and stunt rider Frank T. Hopkins, and a mustang named Hidalgo.
Hopkins claimed to have competed in (and won) over 400 endurance horse races, including the 1890 "Ocean of Fire" race—a 3,000-mile ride from Aden to Syria across the Arabian Desert—depicted in the Disney movie.
But Hopkins, it turns out, may have been among the biggest wild west story tellers to ever warm his saddle sores beside a trailside campfire.
"The races run and won by Hopkins make up, to say the least, an impressive catalogue," according to blogger Peter Harrigan. "If substantiated, they place Hopkins well at the head of horseback-endurance riders in history...
Read more here:
http://www.gmoutlook.com/news/2013/apr/01/late-great-fake-texas-vermont-horse-race/