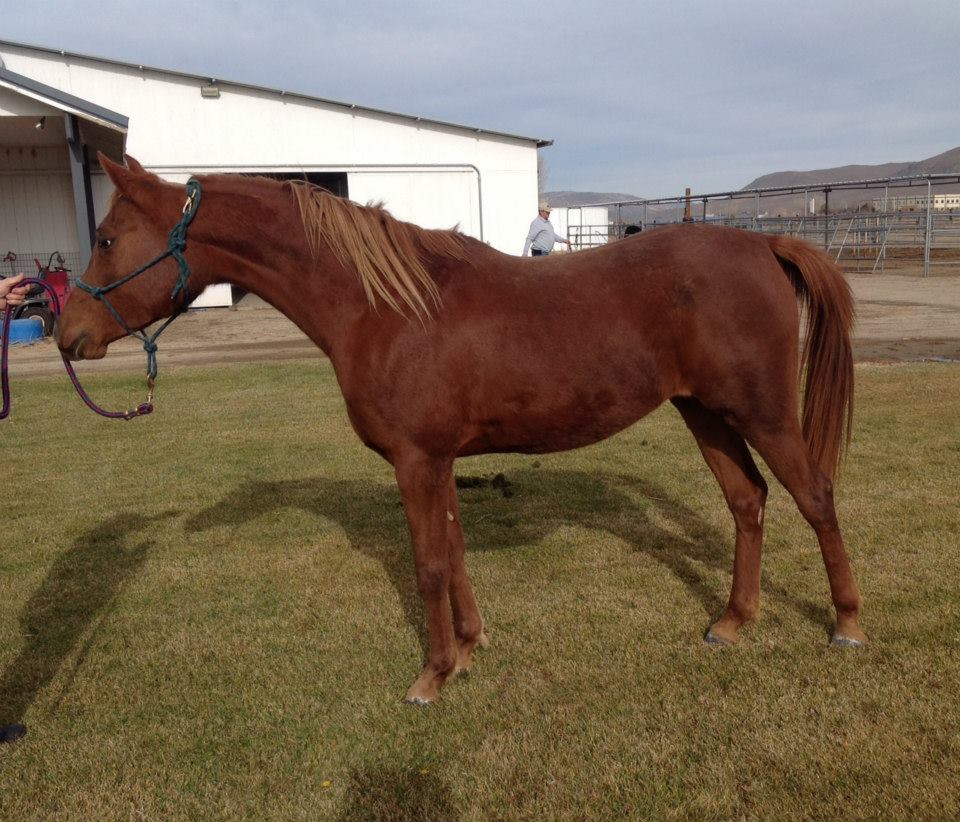 NASTR.org
December 9 2014
The Nevada All-State Trail Riders are pleased to announce the 2015 NASTR Trails Fundraiser Auction featuring TR My Surprise. This beautiful 2012 Arabian filly has been donated by Terryl A Reed. Thank you Terryl for you generosity and support of equestrian trails.
TR MY SURPRISE- AHR*663030 is sired by COWBBOY BOB x HR AFLAME. COWBBOY BOB is the 2014 Virginia City 100 Mile Ride Best Condition winner. Dam is BOLD ROSE, a SANSKRIT daughter. BOLD ROSE is also the dam of TR MAVERIC who was the 2009 Virginia City 100 mile ride winner, TR JACKPOT, and TR JJAG, successful endurance horses.
Final bids will be taken at the Nevada Derby 50 mile AERC ride held on April 4, 2015, where SURPRISE will be on site. Watch for more photos and details about the NASTR Fundraiser Auction.
For more information, see
http://nastr.org/