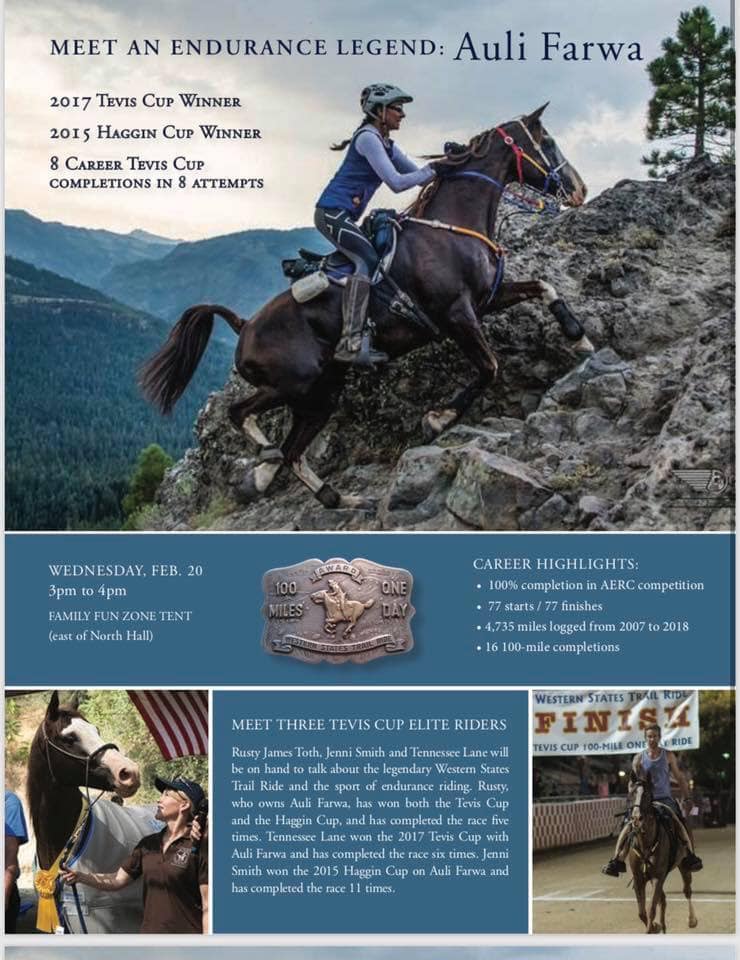 February 13 2019
Arabian endurance legend Auli Farwa (aka "Far") will appear at a meet and greet at the Scottsdale Arabian show on Wednesday, February 20th in Scottsdale, Arizona. The gelding will be in the Family Fun Zone Tent from 3-4 PM.
This coming 19-year-old gelding has made an impressive mark on the sport of endurance with an outstanding record: 100% completions in AERC endurance ride starts (77 for 77), 4735 miles, and 16 100-mile completions including 8 finishes in the renowned Tevis Cup. Far won the Tevis Cup's Haggin Cup (Best Condition award) in 2015 with rider Jenni Smith, and he won the 2017 Tevis Cup with rider Tennessee Lane.
Accompanying Far will be accompanied by his favorite humans, Smith, Lane, and owner Rusty James Toth.
Mark your calendars to meet the Endurance legend!