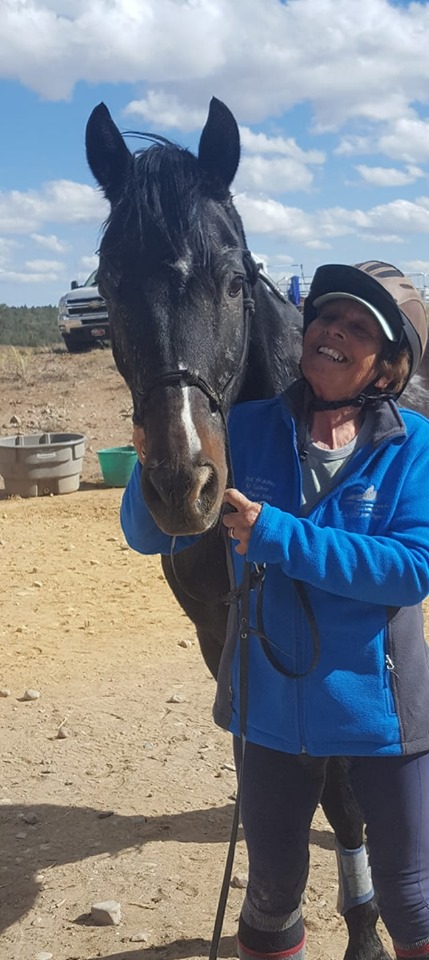 September 28 2019
Add another to the
list of equines reaching new mileage milestones at the Virgin Outlaw XP ride
near Penguitch, Utah last week.
Highest AERC mileage endurance Morgan, Bogar Tucker, owned and ridden by Cindy Bradley, crossed the 7000-mi plateau at the Virgin Outlaw XP ride on September 28.
Since his first Limited Distance ride at age 4 in 2003, Bo has racked up 7030 endurance miles and 555 LD miles in 16 seasons, with 155 completions in 165 starts. It's not unusual to see this pair cover over 500 miles a season. "Bo is twenty but it's his rider who is feeling her age!" Cindy said, though you can be sure their career together is not over yet.
While Bo's specialty are the multi-day XP rides at 50 miles a day, he and Cindy do have one 100-mile completion at the Owyhee Canyonlands Pioneer in Idaho in 2017. "Our only 100 and first attempt," Cindy said. "I was 75 and Bo was 18 then."
Bo's outstanding endurance achievements have also garnered him numerous American Morgan Horse Association awards over the years.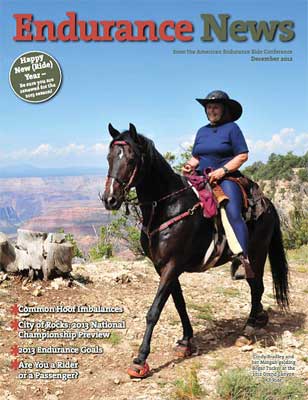 Steve Bradley photos
For more on Cindy and Bogar Tucker, see:
5000 Miles of Morgan Power: Bogar Tucker and Cindy Bradley